Summer is just around the corner and quite understandably, you're ready to ditch your winter coat and all the knitwear that's been taking up so much space in your wardrobe. You've waited for this so-called mini heatwave for months, so you're entitled to celebrate and impatiently put a short strappy dress on. Just to wake up the next morning with a sore throat and a terrible cold. Can you tell I've been there?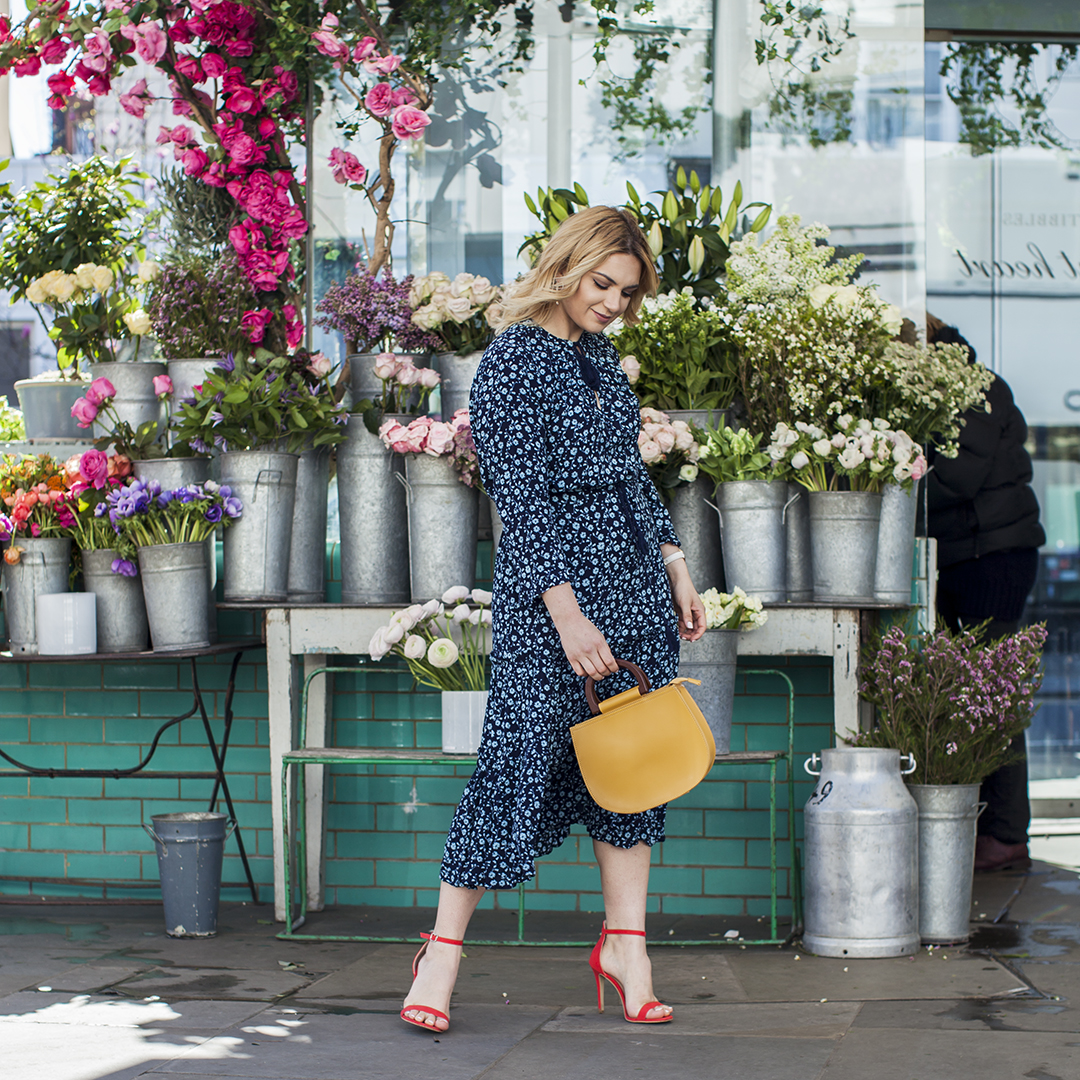 Reality check: Spring is a transitional season and so should be our wardrobes. That's the moment when midi dresses make their appearance and become part of our spring attire. The trend is definitely here to stay not just for this season and it's something you should be adding to your wardrobe if you haven't done so already.
So far, I had only tried midi skirts and loved them but I was unsure if a dress would look as good. When I saw this H&M one, I simply fell in love and I knew it would look great on. The dress has a tie belt, meaning you can leave it floating and enjoy extra comfort or tie it around the waist, which also allows you to adjust the length. The long sleeve is definitely a plus because we all know what the weather in this country is like.

A lot of people find it hard to wear or style a midi dress because of its length or because they think it only looks good with high heels. Well, just like anything else, there's a certain type of midi dress for every body shape and height. I highly recommend trying on a few different ones before you make a conclusion that you never want to wear a midi dress again.
You have the casual dresses or the more elegant ones. Great thing about the casual ones is you can dress them up with a pair of heels and a dainty necklace. Someone that has always inspired me with her style and the way she pulls off a midi dress is Becca. If you look through her Instagram feed you will find a lot of inspo and ideas on how to style the trend. I love how she transitions from day to night look by changing from sneakers to a pair of ankle boots. It gives the dress an entirely different look.
What is your favourite dress type for spring?
Michelle x