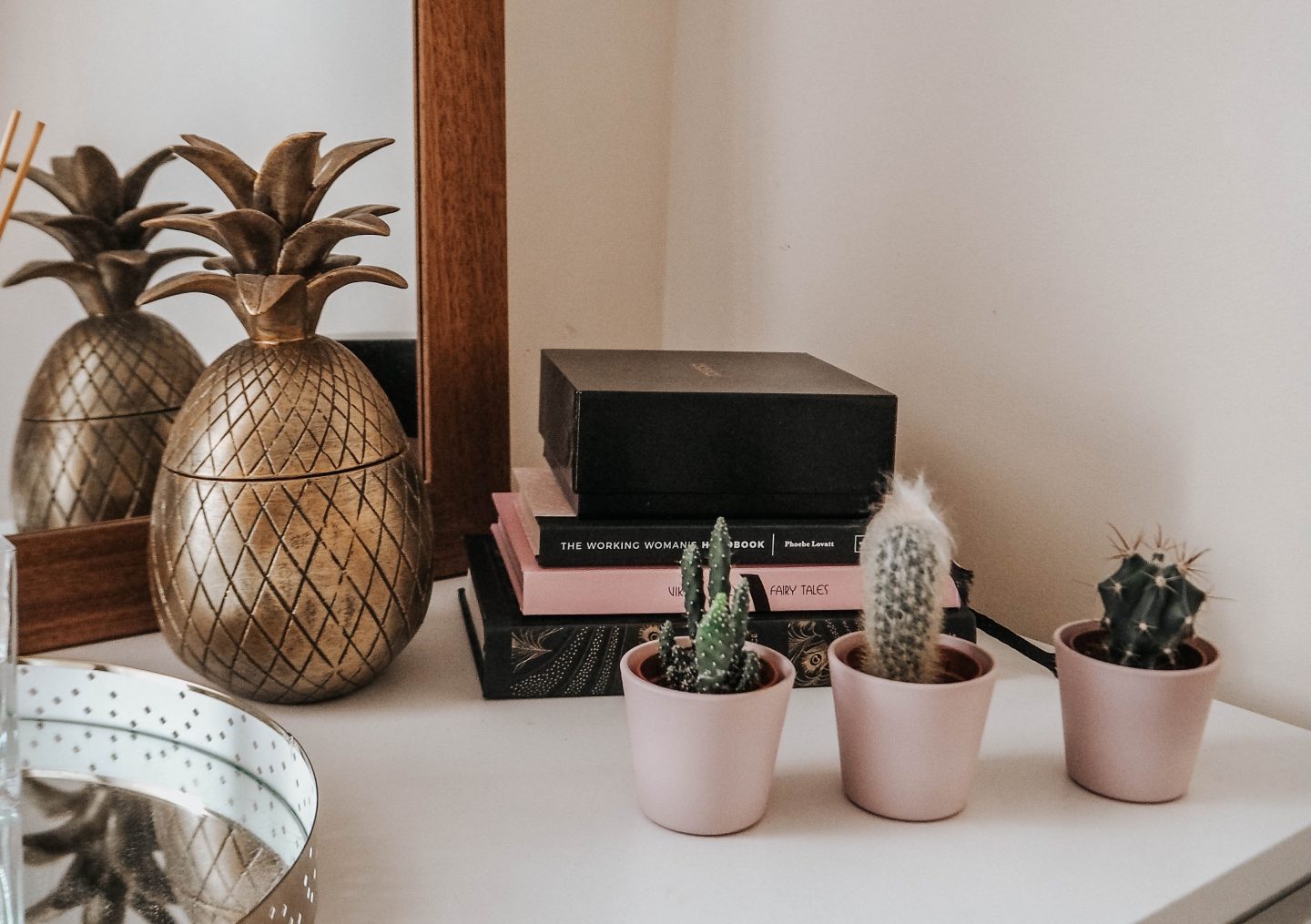 Hey loves!
I hope you got yourselves a cup of tea and you're feeling cosy in your home right now.
This post is going to be a little different to what I usually write on here and a bit more personal. I'll give you a little peek into my home and share some updates that have been keeping me busy lately.
My life has been a bit of a mess over the past couple of months. Sometimes things happen unexpectedly and a huge gray cloud just settles over your head and has no intention of moving away. If you have been following me along on Instagram, then you have definitely come across the issue that I've had. Our home was infested by bed bugs and for a few weeks I had no idea what I was dealing with.
I'm not going to go into much detail but I just want to mention how traumatising the whole experience is. Everyone who's dealt with a similar issue, knows exactly what I'm talking about. So, instead of focusing on my work and social life, I have been a ball of stress and anxiety. I stopped going to the gym, I was barely eating anything, I didn't want to see people and I was just generally exhausted. Enough about this. It's time to move onto the positive updates.
One thing that has been keeping me occupied was making our little London home cosier for the winter months. It's the first time I have my own little space and there are no parents around, so my imagination was running wild and free. When I first moved in with my friend Irina, the flat was very basic and lacked character and personality. I couldn't really call it home,because it didn't feel like that.
The flat is quite tiny. We literally have two bedrooms and a kitchen/living room. Storage is very limited and with two girls sharing one roof with over 50 pairs of shoes, organising it was going to prove a challenge. My mission was to make the most of the space we have and put everything in order. You know what they say – declutter your home and you'll declutter your mind. Oh, I forgot to mention we had to do it on a budget, because let's just be honest here, we spend half of our money on rent, so there's not much left to play with.
Below you will find a few tips on how to decorate your space on a budget and little touches you can add to make it personal.
It's all in the detail
Things like candles, rugs, books and cute storage boxes are really good examples. They can make a space feel cosy with zero effort. Below, you'll find a little selection of things that I really like, to get you inspired but there's so much more out there. Find things that demonstrate your personality and feel like you. I read somewhere that the best compliment someone can give your home is that it's so YOU. Feeling at ease in your surroundings is so important.

Do it yourself
A bit of DIY never hurt nobody. You can buy £1 frames from a place like Poundland and frame leaves, just like in the pictures below. It doesn't take much time or effort but creating something for your home with your own hands feels incredibly satisfying. I used to rip magazine editorials, cut them nicely and frame them. Again, if you're on a budget, you have to think outside the box and be creative enough to work with what you already have. Need a new side table? Stack up all the magazines you have collected over the years and voila!
Source: Pinterest
Reflection
It is not secret that mirrors create the illusion of space. So, if you have a small home, using mirrors to create the feeling of extra space and attract light is a great idea. I bought this mirror for £5 from my local charity shop and it instantly lifted the look of my room. We have a small window in the living room and there's not much light coming in. Especially in the winter months when days are significantly shorter. My idea is to get a couple of mirrors to reflect the outside light and brighten up the space. But that's still in the works.
Signature scent
Just like us human beings, every home should have a signature scent. The one thing people notice when they first walk through our front door is how nice the place smells. From my background in fragrance, I've learned that scent is a powerful tool in creating memories. You have probably noticed that lot of stores on the high street use a unique fragrance to be easily recognised by customers. Well, if you want to have people coming back to your place and having good memories related to it, then make sure it smells nice. There are various really affordable ways to do that. Scented candles, diffusers, room sprays, automatic sprays and plug-in air fresheners are all good examples.
Regular cleaning
This should really go without mentioning. The truth is we have such busy lifestyles that sometimes we don't have enough time to clean thoroughly. Regular cleaning has such a huge impact on both the atmosphere in our homes and our mood too. And getting a professional cleaner in once or twice a month can make a huge difference. And you'd be surprised at how affordable it can be.
If you live in London and are looking for cleaning services, then you should definitely check Fantastic Services out. They're really professional and friendly, and they offer a range of services, from house cleaning to gardening,to pest control. You name it! They were extremely helpful in dealing with the bed bugs in my flat. The team has already been here twice to treat the place against the intruders.
You can use this link https://accounts.fantasticservices.com/referral/mihaelanedeva? and get £10 off your first booking.
It can be used on any service and what better time to freshen up your home, than just before Christmas?
Hope you all enjoy the festive season and all the activities you have planned. I'll be going away next week to spend Christmas with my family in Worcester. And then flying to Bulgaria just before New Year's Eve to celebrate it there with my friends.
See you in the new year!
Michelle x