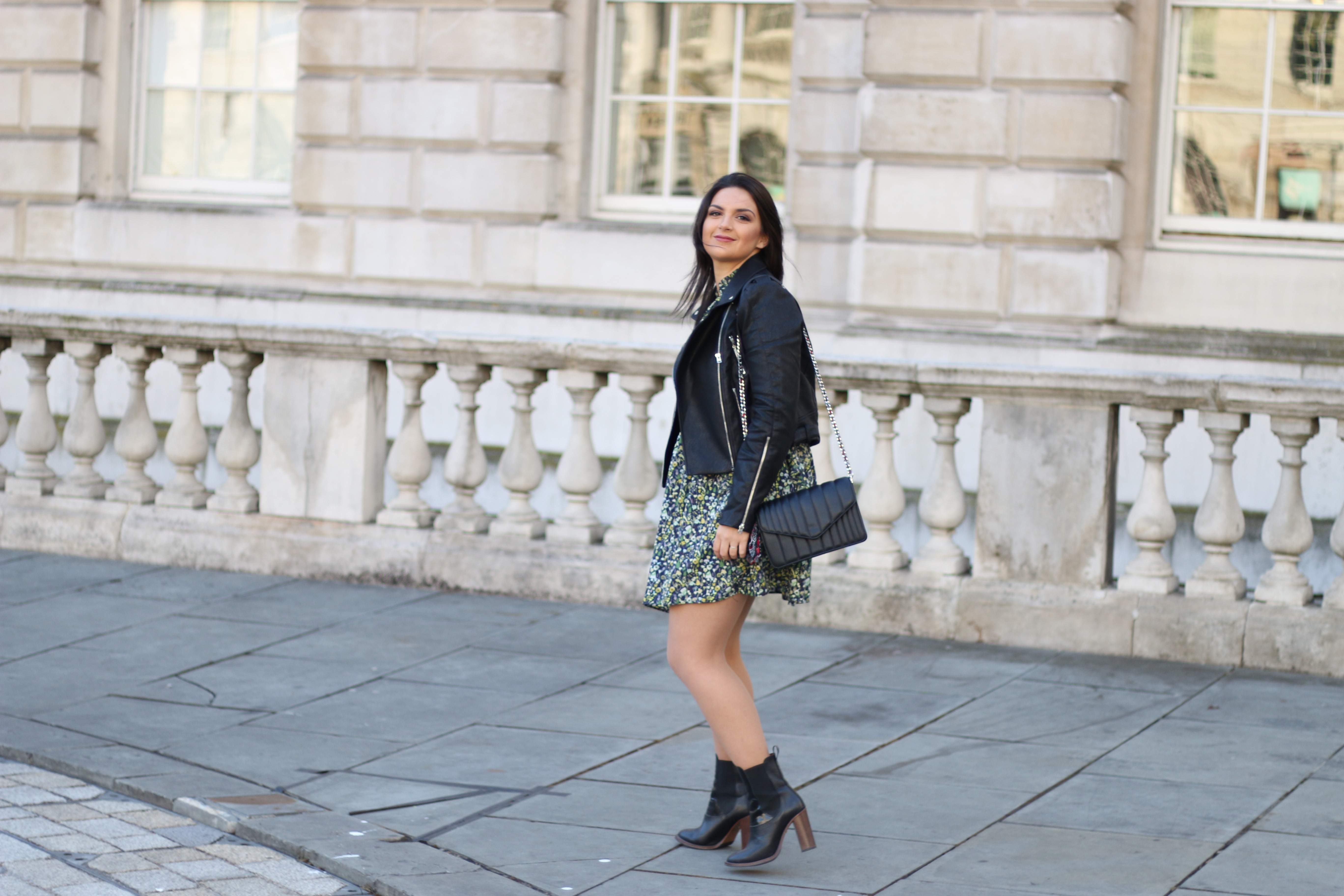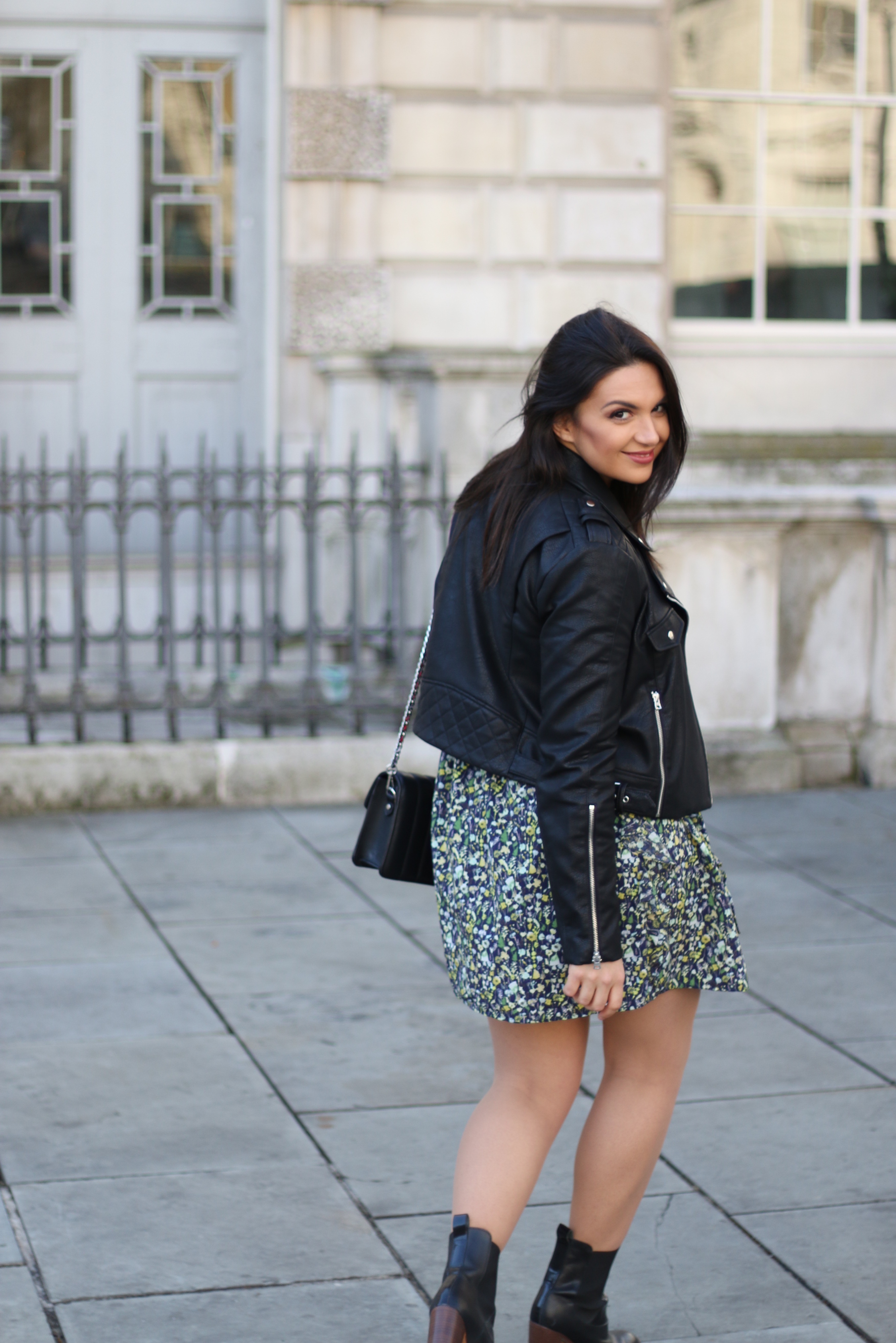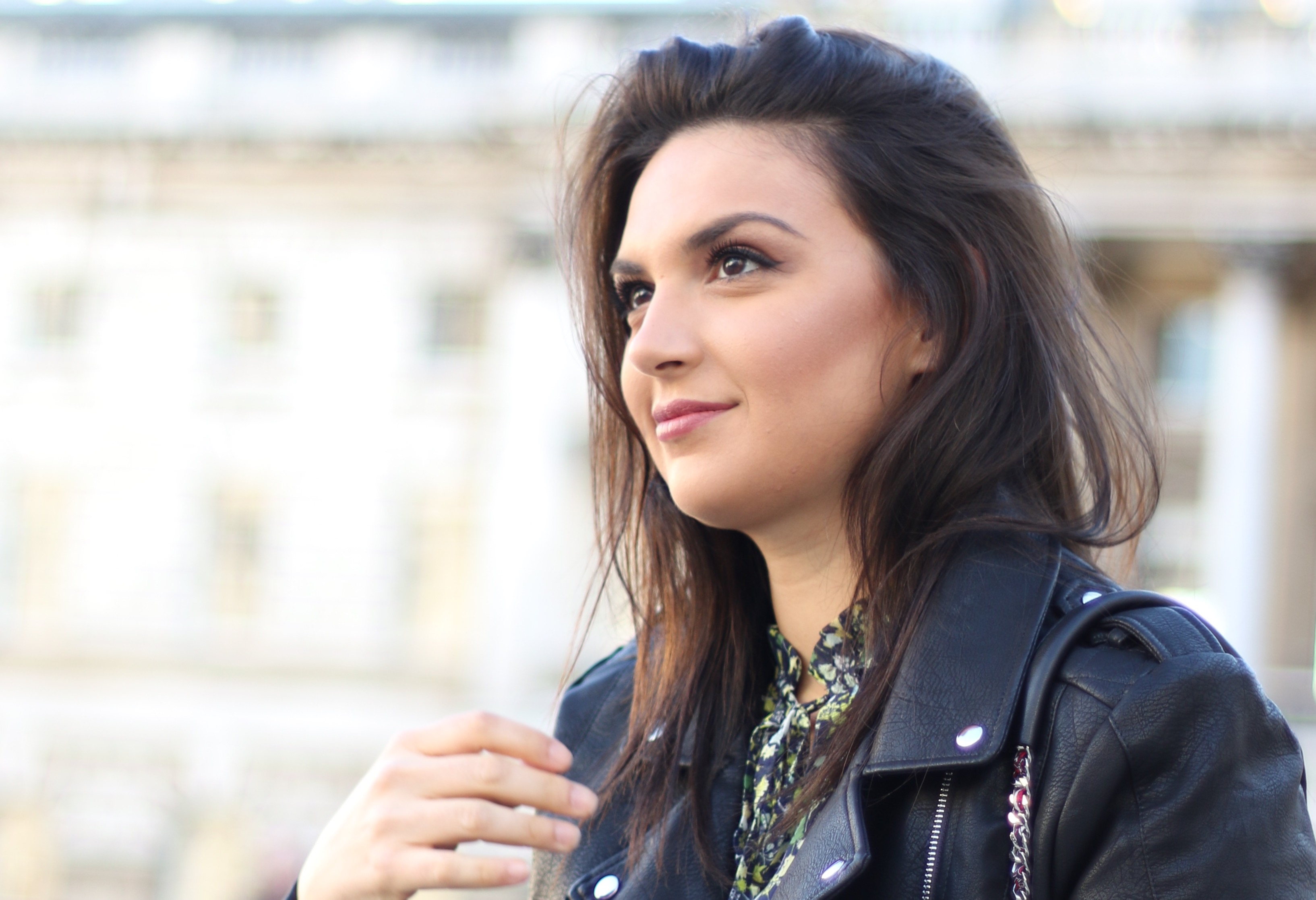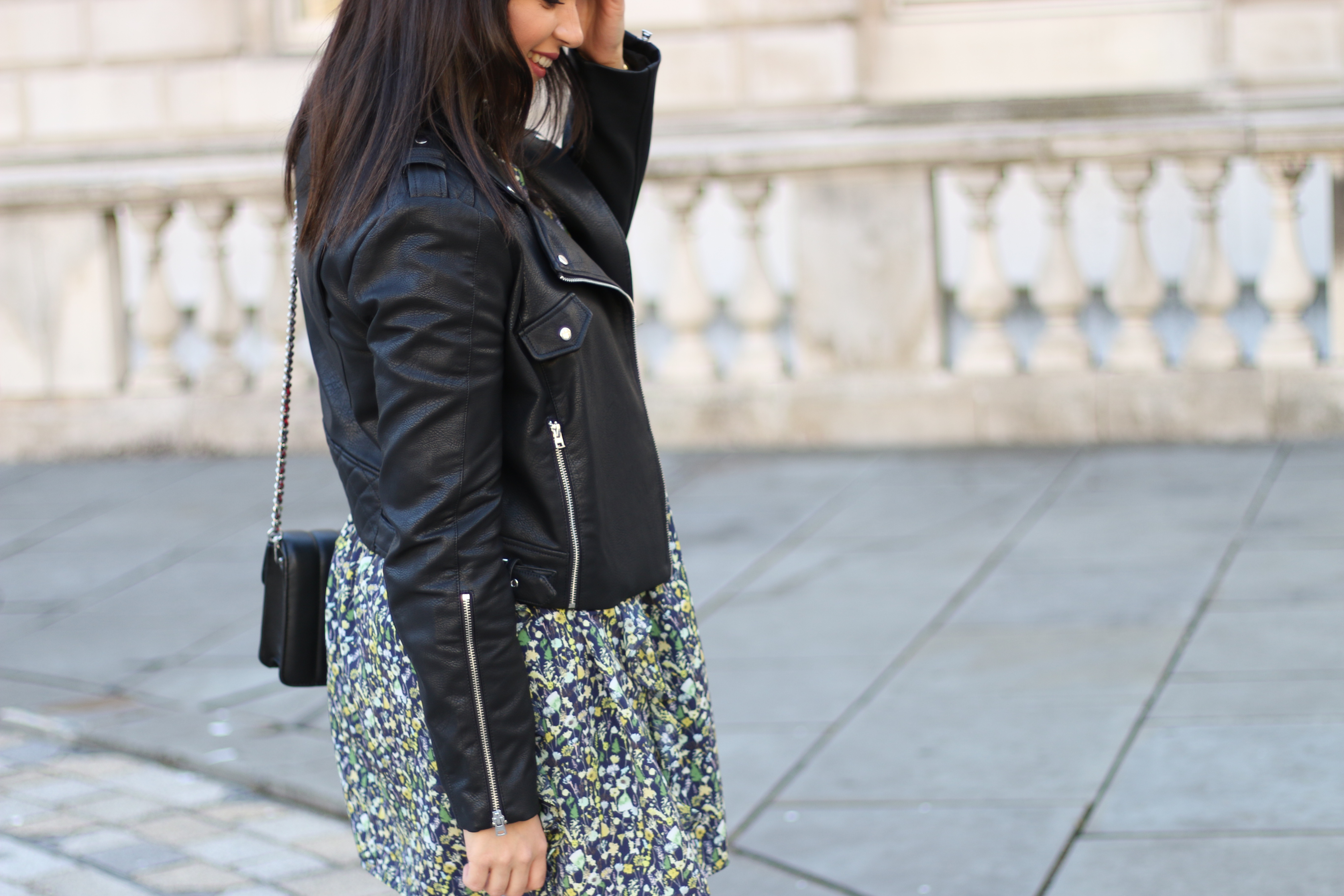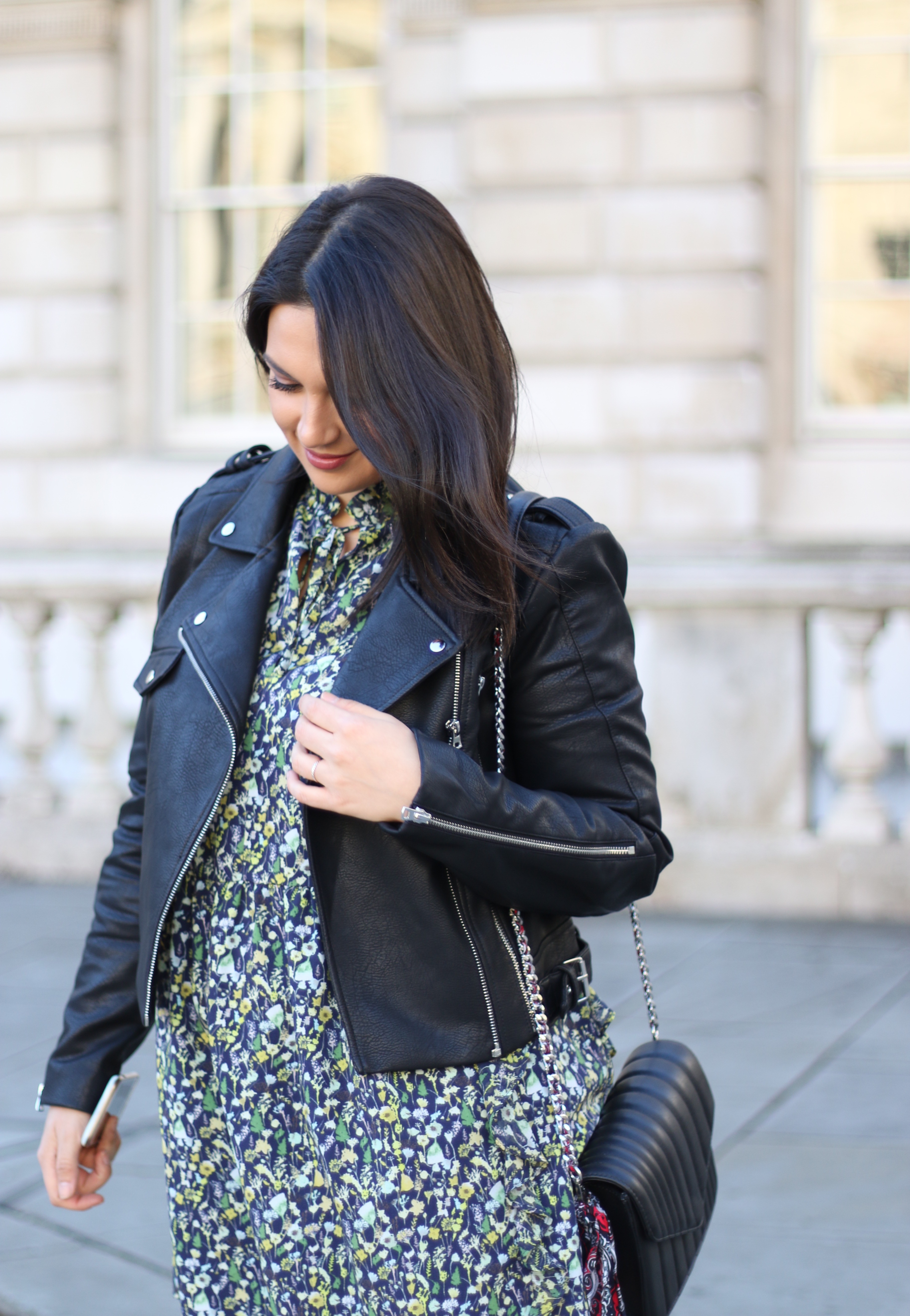 I have to say I've never been much of a dress girl but if you open my wardrobe you wouldn't believe me. There's so many dresses that I have bought at some point and never had the chance to wear. And there's the ones I picked as a last minute emergency option for some occasion and only worn once just because they're not the type of dress I feel comfortable in.
And then there is THE dress – that one piece I can style with so many things in my wardrobe and looks equally cool with flat shoes as it does with heels. But let me tell you something, finding it ain't easy! Maybe I haven't discovered the secret behind it yet but I do have a few tips.
GO FOR PRINT
A printed dress has the potential to make a girl feel and look great. This floral print can instantly add a feminine touch but pair it with a leather jacket and you can certainly make a statement. The bright yellow tones in this dress lift my spirit and they're perfectly balanced by the blue and green colours.
CONSIDER SHAPE
Considering your body type when choosing a dress is a must if you want to feel comfortable. Go for a shape that is flattering and doesn't restrict you in any way. I chose this Zara dress because it was slightly oversized around the waist and the sleeves didn't feel too tight.
THE LENGTH FACTOR
Length is another important aspect to look at when choosing a dress. In this case I went for an over-the-knee length as that creates a long, leaner silhouette. Few inches shorter and I would be constantly worrying if my legs are too bare. If you're tall you might wish to consider below-the-knee length because let's put it that way – you can pull it off!
And last but not least, give some thought to the fabric. Is it something you can easily wear on a daily basis? I personally don't feel comfortable with a see-through fabric just because I don't really like the idea of being exposed unless I'm at the beach but I would still prefer a lightweight material.
Photos by Radana Hruba
Zara leather jacket | Zara floral print dress | Whistles heels | Zara chain bag