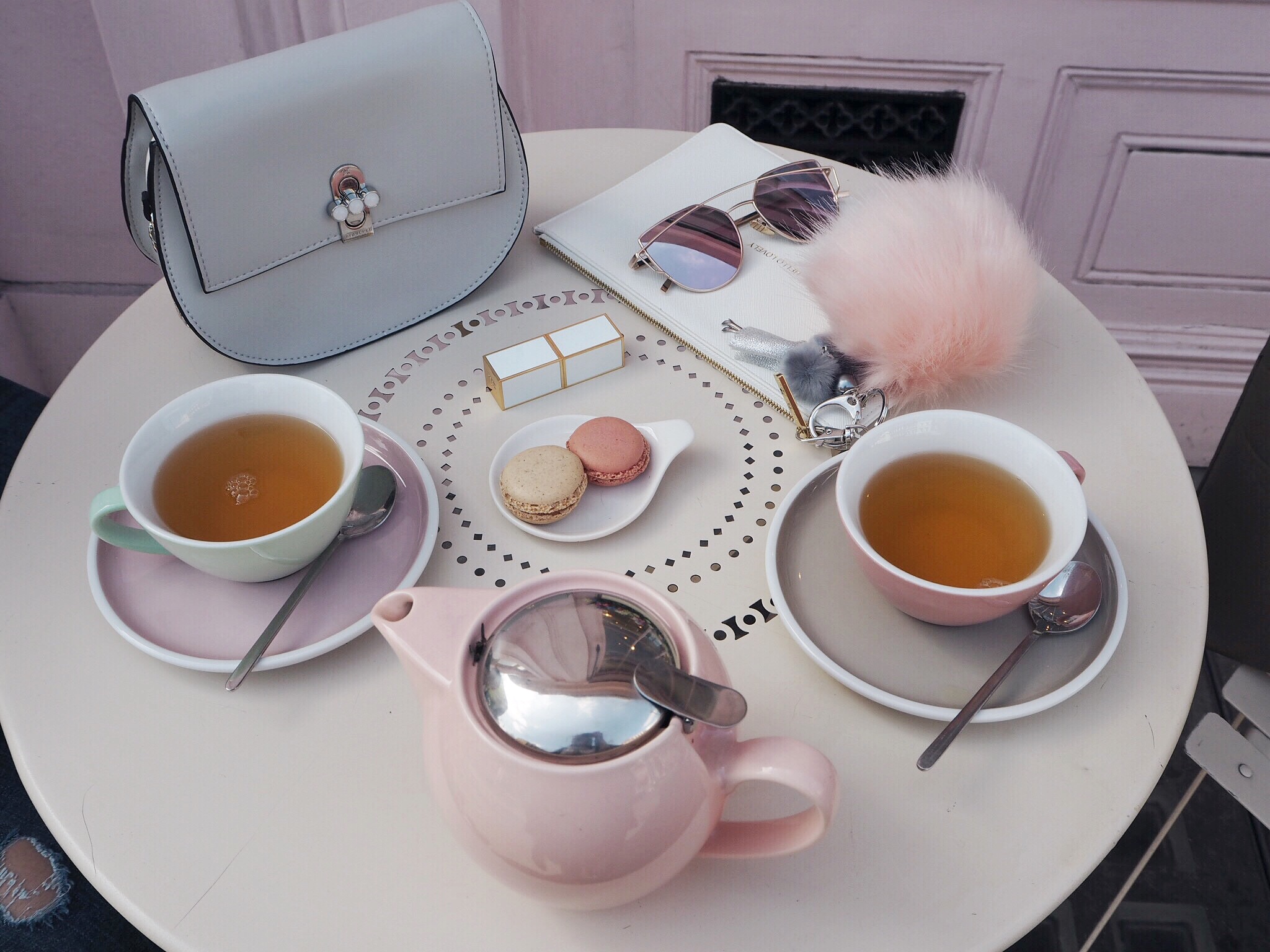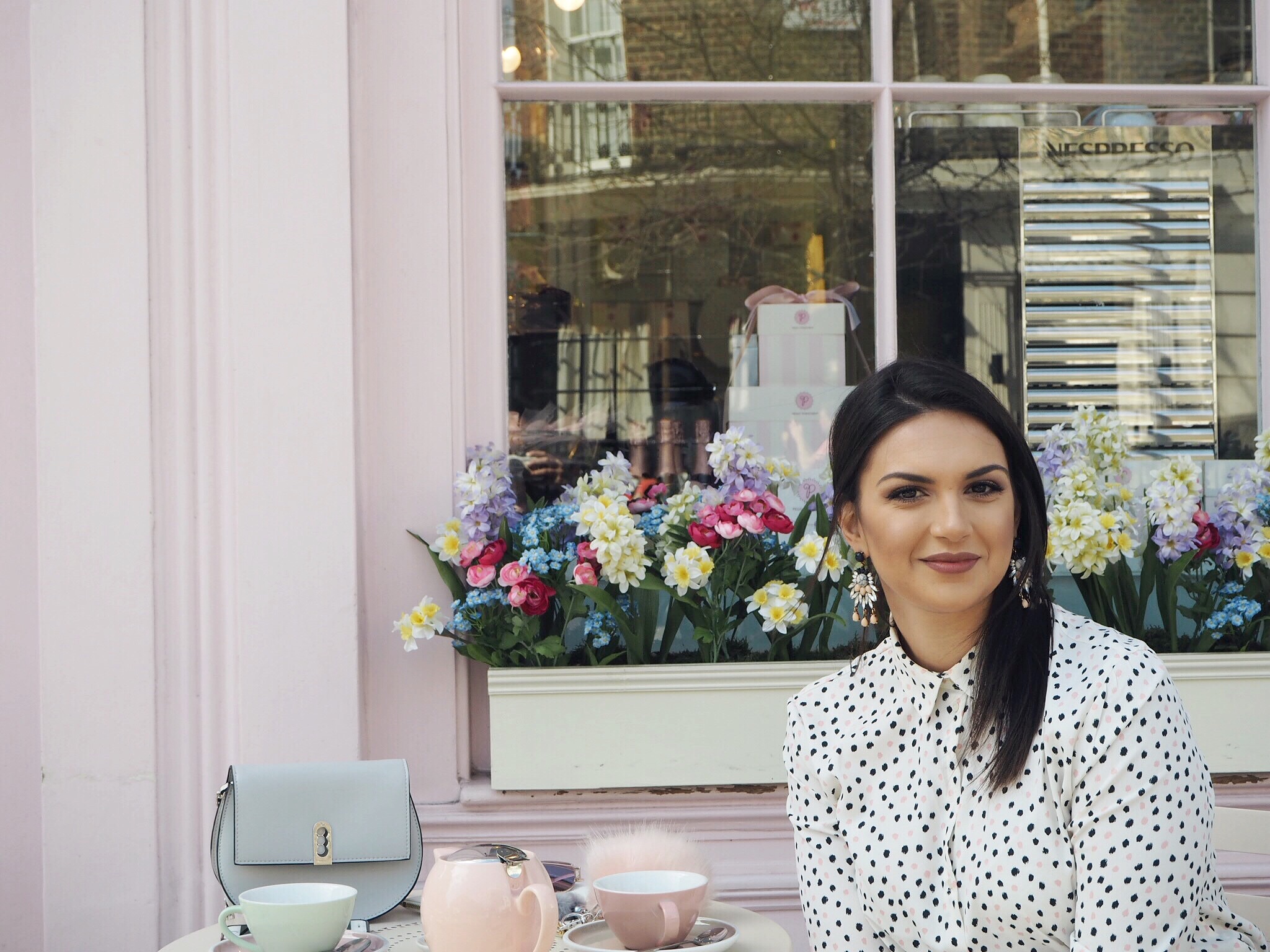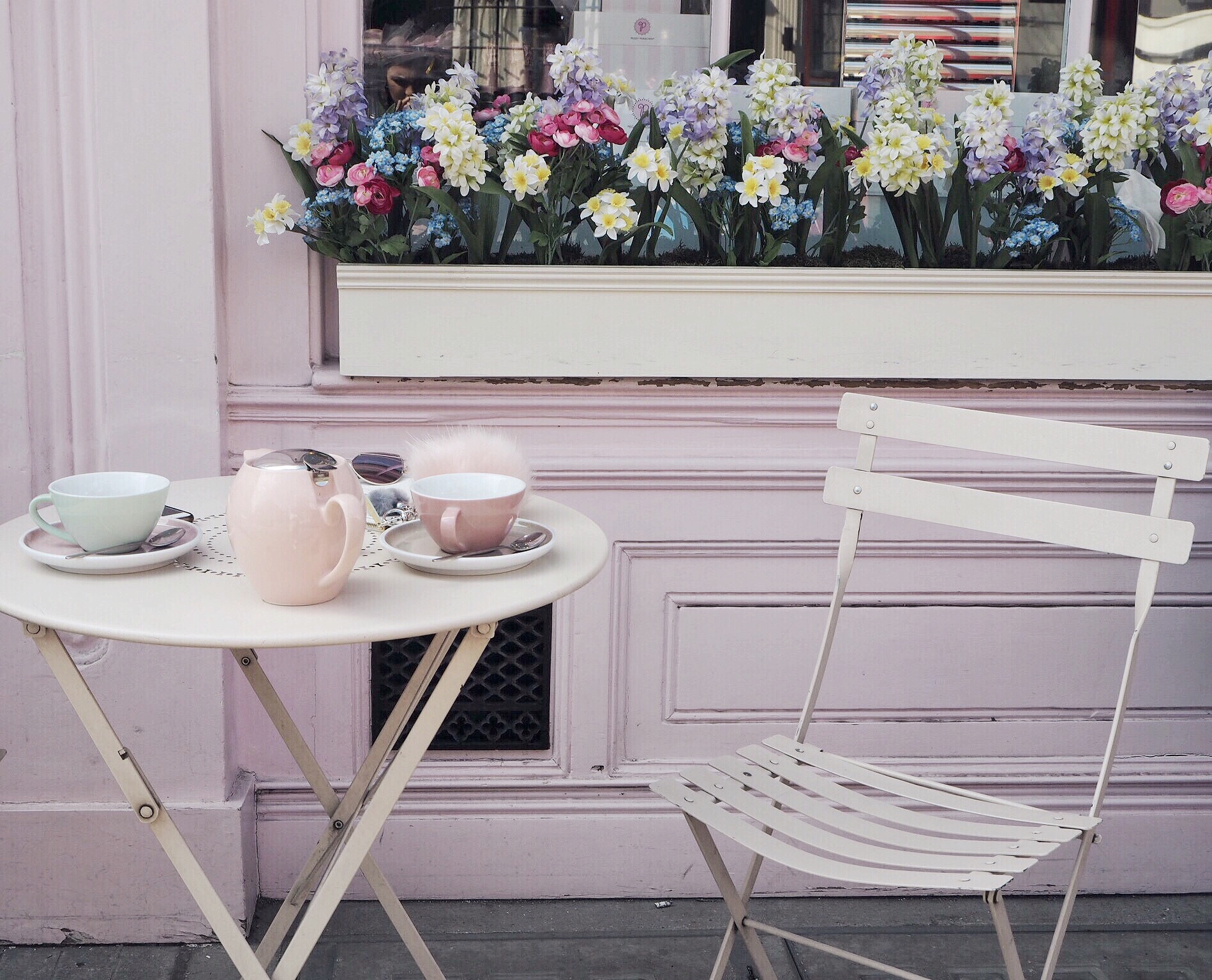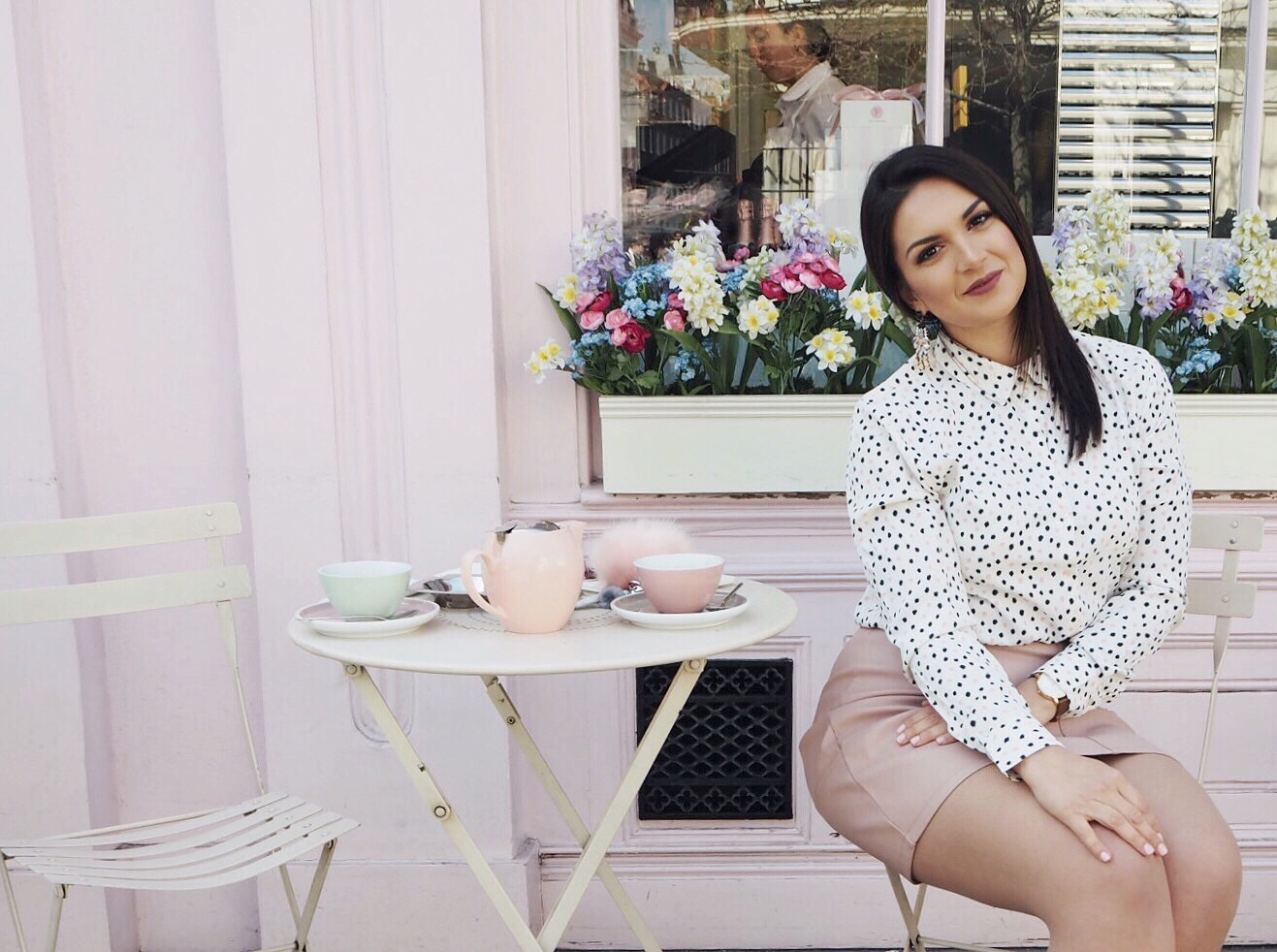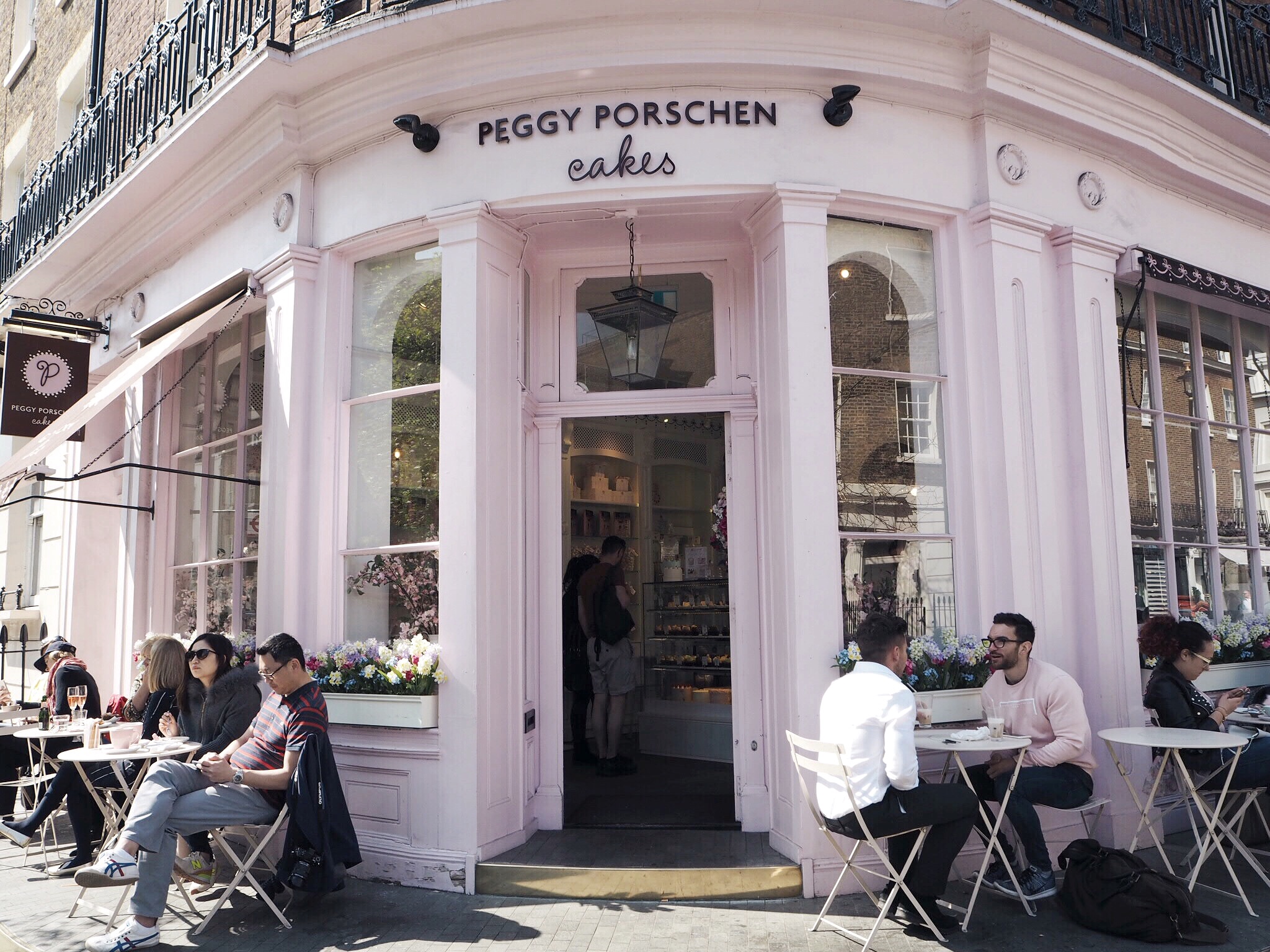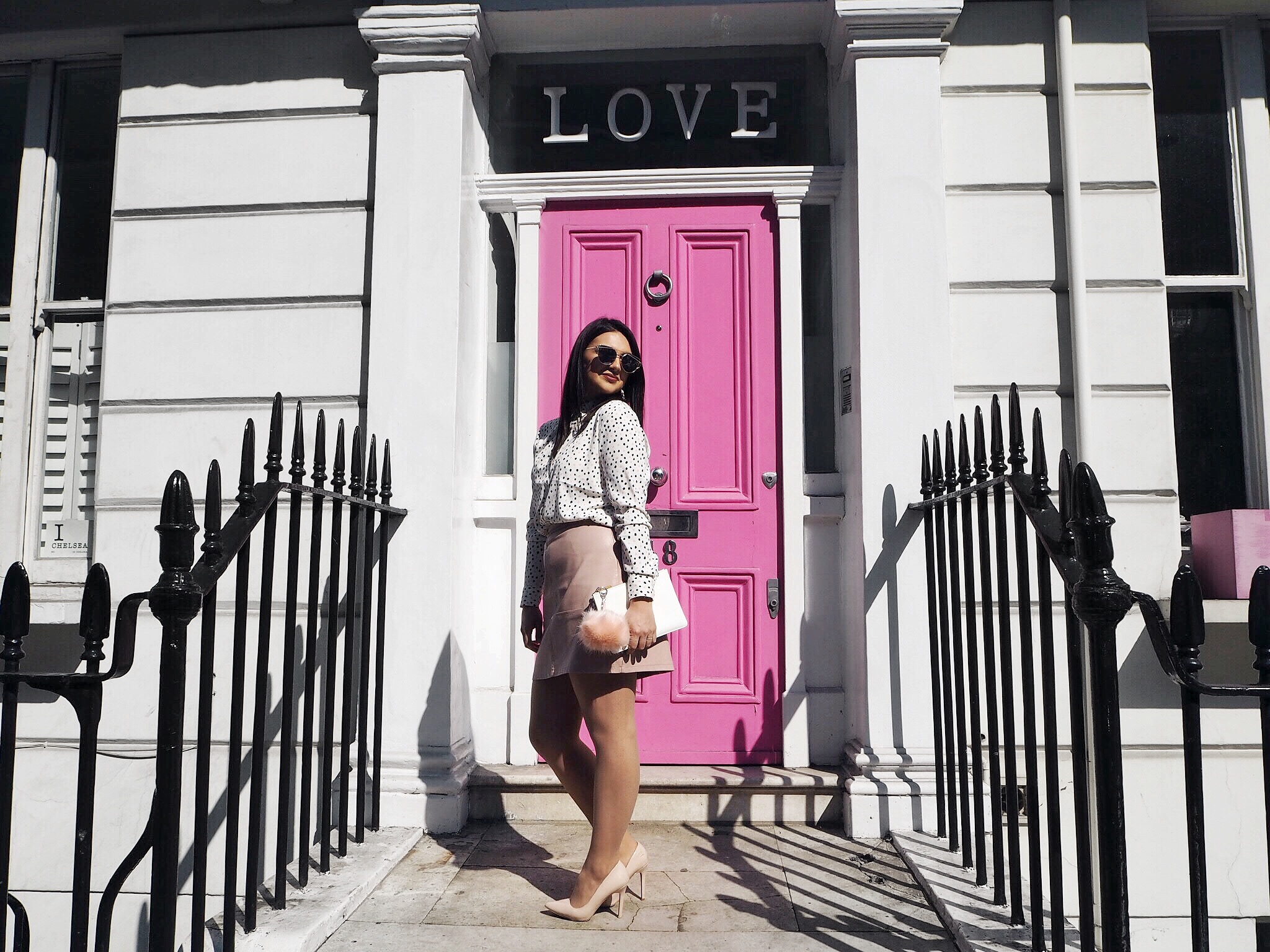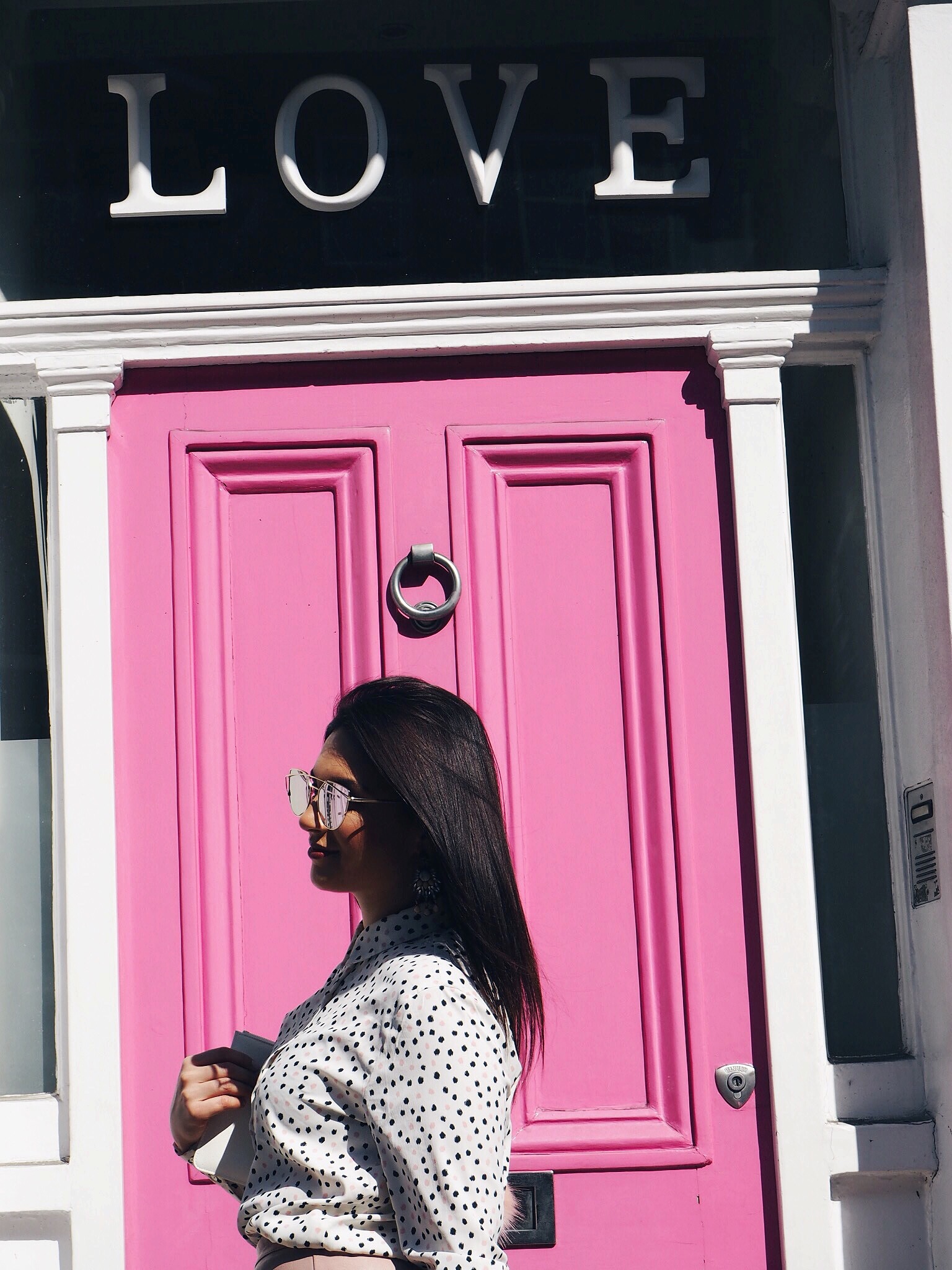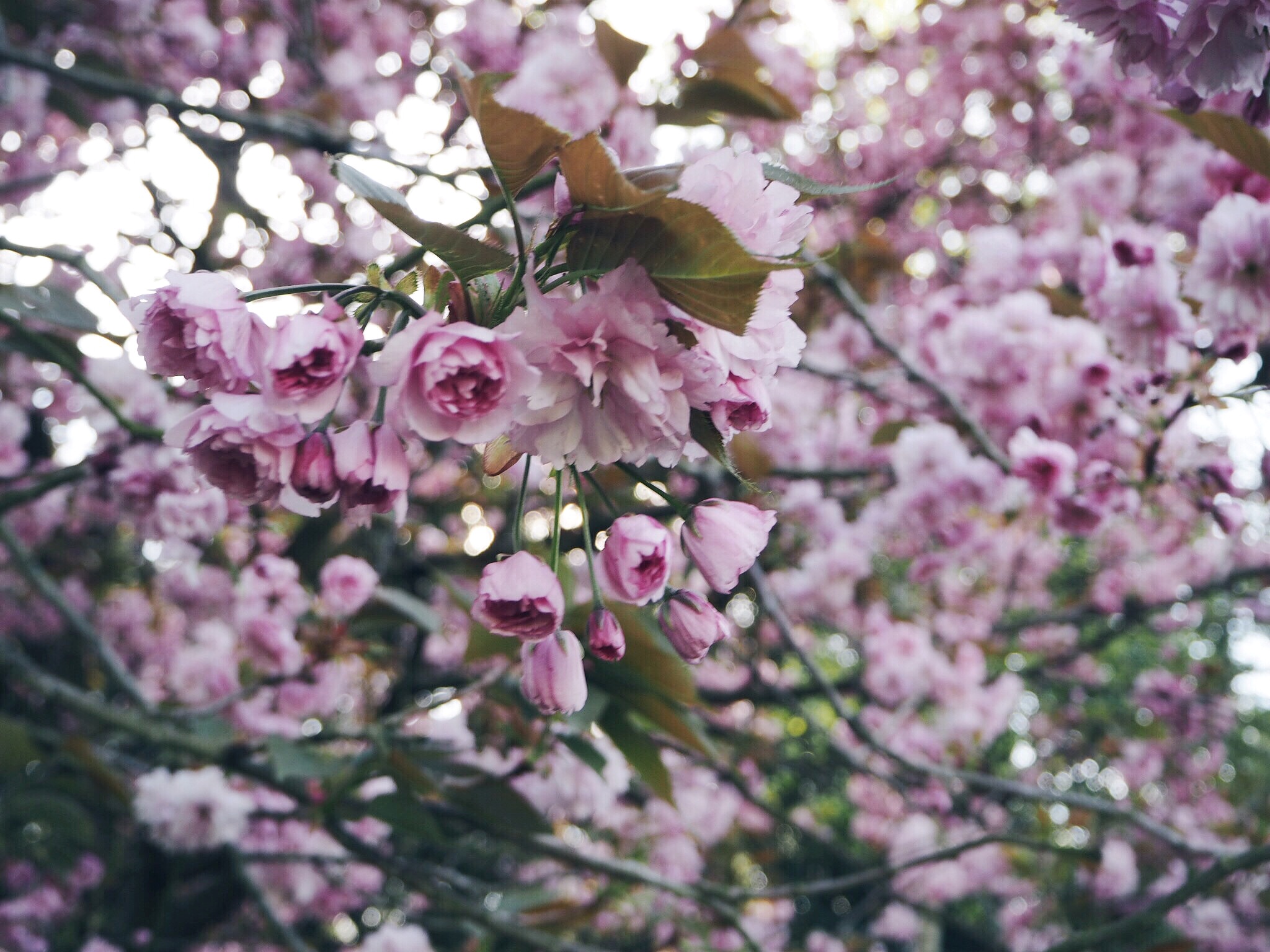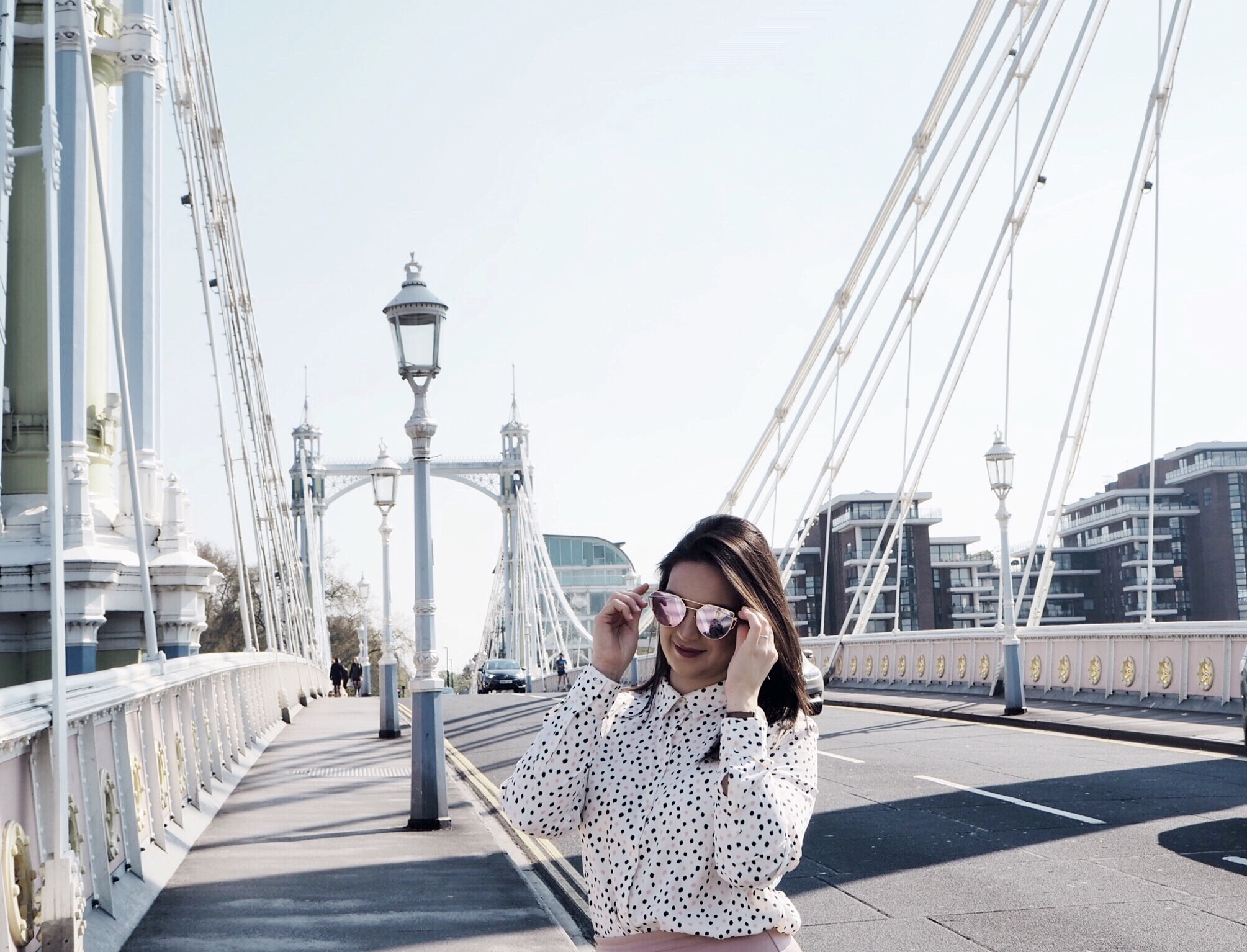 Now that the weather in London is so much nicer and all the trees are blossoming, it's all about spending time outside. Organising a fun afternoon in the sunshine seems like an obvious thing to do. London is such a diverse and dynamic city, and there is something for every mood and occasion. So much that sometimes we find it hard to sift through all the options.
When I'm searching for inspiration and places to visit in my favourite city, I normally look on Instagram first. However, the place we visited this time, I discovered by accident a few years ago. It was one of my first times visiting London back in my student days. I was traveling on a budget, so coaches back then were the only affordable option for me. I met my friends near Victoria coach station and right next to where they had parked, I saw this girly, blush pink cafe. It was like a fairy tale come to life.
A couple of weeks ago, while browsing on Instagram and Pinterest for some girly inspiration to match my new pink skirt, I stumbled upon the same pink cafe again! I could not hold my excitement and messaged my friend to meet up. Cake included, of course! You cannot go to Peggy Porschen without trying her award-winning treats. I highly recommend a slice of the strawberry and champagne one, with a side of macarons, if you too are a fan. A selection of Peggy's own blend teas, inspired by flavours from her kitchen, is also available. We couldn't get enough of the jasmine one, which had such a beautiful aroma.
Later that afternoon we went on a quest to find the most instagrammed pink door in the area. I've seen it scrolling through my Instagram feed a million times but I had no idea where exactly it was. I remember taking a screenshot of it on my phone but it wasn't there anymore. That's the problem with having no memory – you end up deleting important stuff. Luckily, everything's online these days, if you are lucky enough to have battery on your phone of course.
After a long stroll down King's Road in the sunshine and a few stops on the way (mainly at florist shops), we found ourselves on Oakley Street. We had to stop and admire the beauty for a while before continuing ahead. And just when I thought the afternoon could not get any better, we discovered a pink bridge at the end of the street. It lead to the beautiful Battersea Park where we spent the rest of our lovely afternoon.
I would love to know where you guys find inspiration and places to visit. Do you have any tips and different sources to Instagram and Pinterest?
The photos were taken on my Olympus Pen camera.
Shop the post:
H&M Spotted Blouse | New Look Pink Leather Skirt | Dune Patent Heels | Katie Loxton Pouch