I posted a photo on my Instagram yesterday and got asked how do I find locations for my outfit shoots. It's been a while since I wrote my last note on here but I honestly miss writing so much. So I thought why not share a few tips and tricks with you, to help you find those dream Instagram-worthy locations. Even the ones that nobody else has discovered yet (just like the one in this post).
Since Instagram is such a hot topic and locations are probably the most important aspect of an Instagram shot, many of you are probably wondering how to find the best ones. Other than seeing the exact location tagged in a photo or using popular landmarks as backdrops, there's a number of other methods I use to discover shooting locations.
Seasonal Content
Many places in London (not only!) are now just as involved in Instagram as we are. It's a two way relationship. They provide us with the dreamiest backdrops. In return, we provide the content that makes people visit these places. Most places now have a seasonal makeover, depending on the approaching holidays. My advice is to keep an eye on places that update their decor every season and be the first one to go there, so you can set the trend. Some good examples would be Annabel's Mayfair, The Ivy Chelsea Garden, Peggy Porschen, etc. You can also follow pages like @prettycitylondon and @prettylittlelondon as they're usually the first to post about these. Kelsey from CGG has put together a document with all the Christmas/festive locations in London and I highly recommend you to check it out here.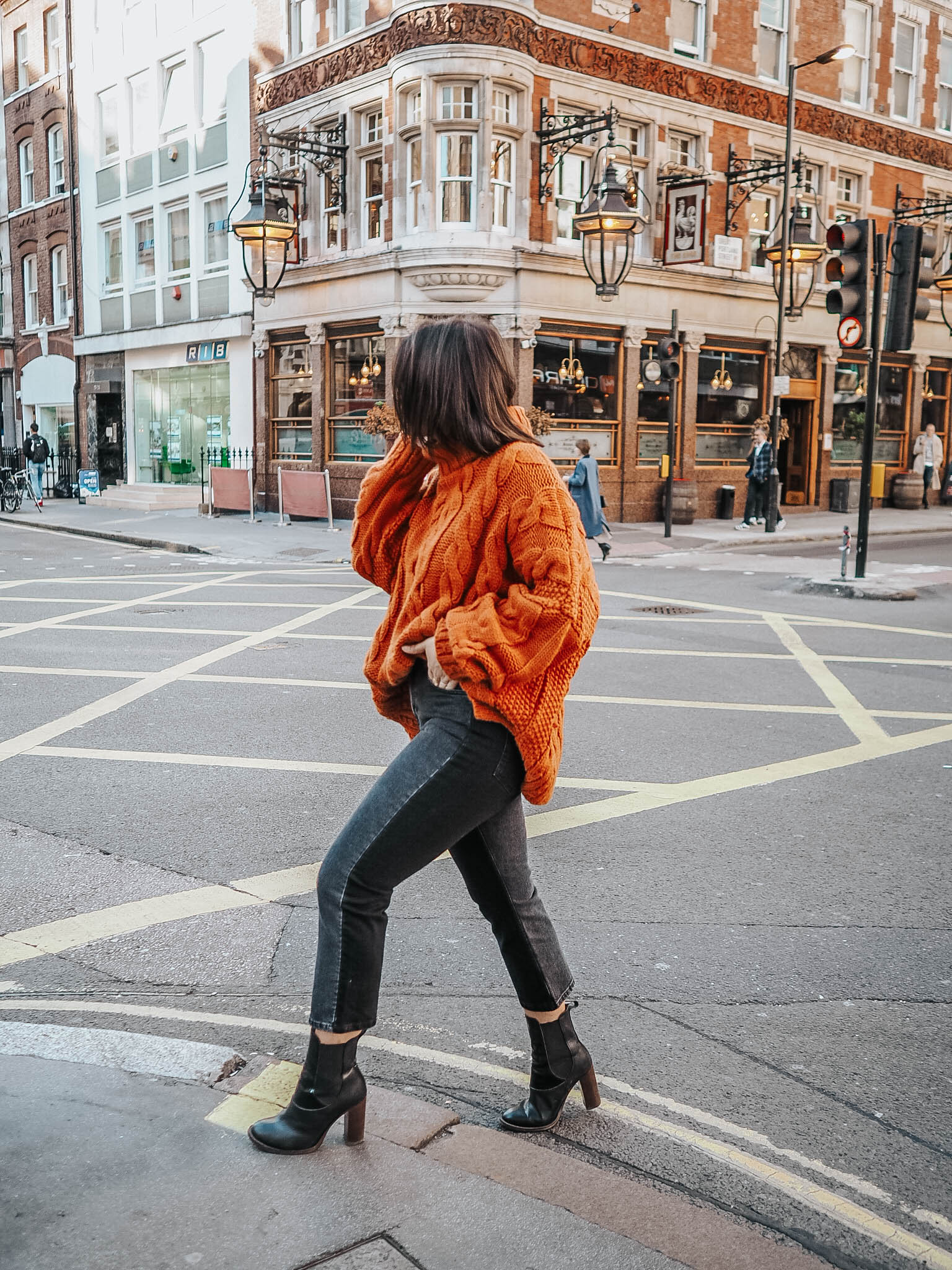 Go with the flow
My usual approach to finding a good location is to just go with the flow. I would often meet someone in an Instagram-friendly area and we would just explore and find the best corners to use depending on the outfits that we have. Apart from the struggle of finding where to change, this is quite a good way of discovering under-the-radar locations, that you won't see in everyone's photos on Instagram. If you like standing out from the crowd and you're quite creative (can make something out of nothing) this is perfect for you.
Explore a new area
Pick an area that you haven't been to before. Or perhaps one that you like but don't necessarily go to when you want to shoot outfits. A change of scenery is always inspiring. Think of it as going to a new city. When you're on holiday, it's so much easier to spot a good location, because you appreciate the new surroundings. It's the same with exploring a different area, minus the 3 hour flight time.
Marylebone and Mayfair are quite good areas with cute locations in close proximity to each other. Hampstead is another favourite of mine. I recently went to Marylebone and found so many cute spots to shoot just on one single street. Obviously, if you have more time, it's good to explore and walk around. If you find yourself walking through an area on your way back from work, take photos of specific locations that you find cute. I also take photos of the name of the street they're on, so I can go back later.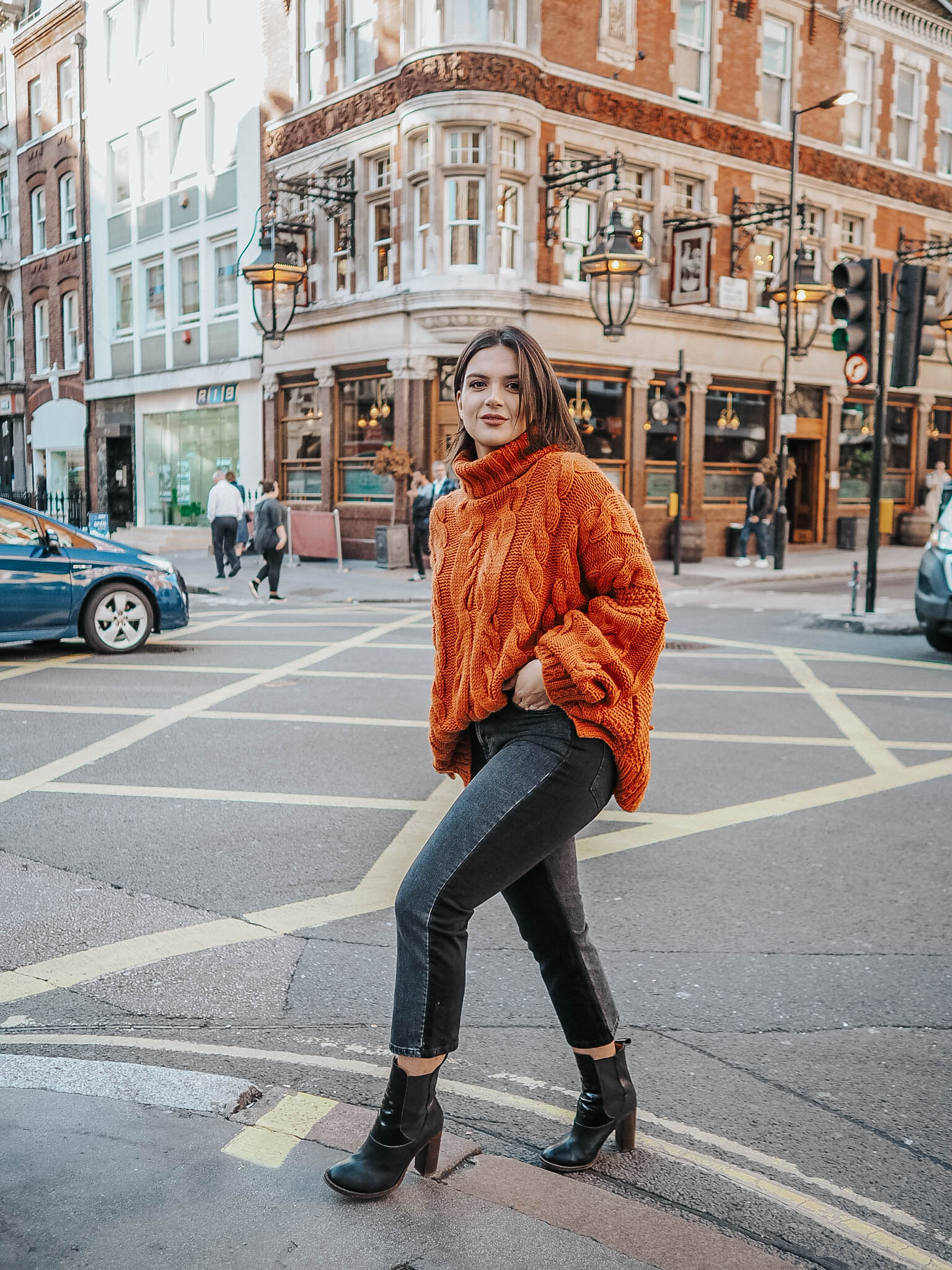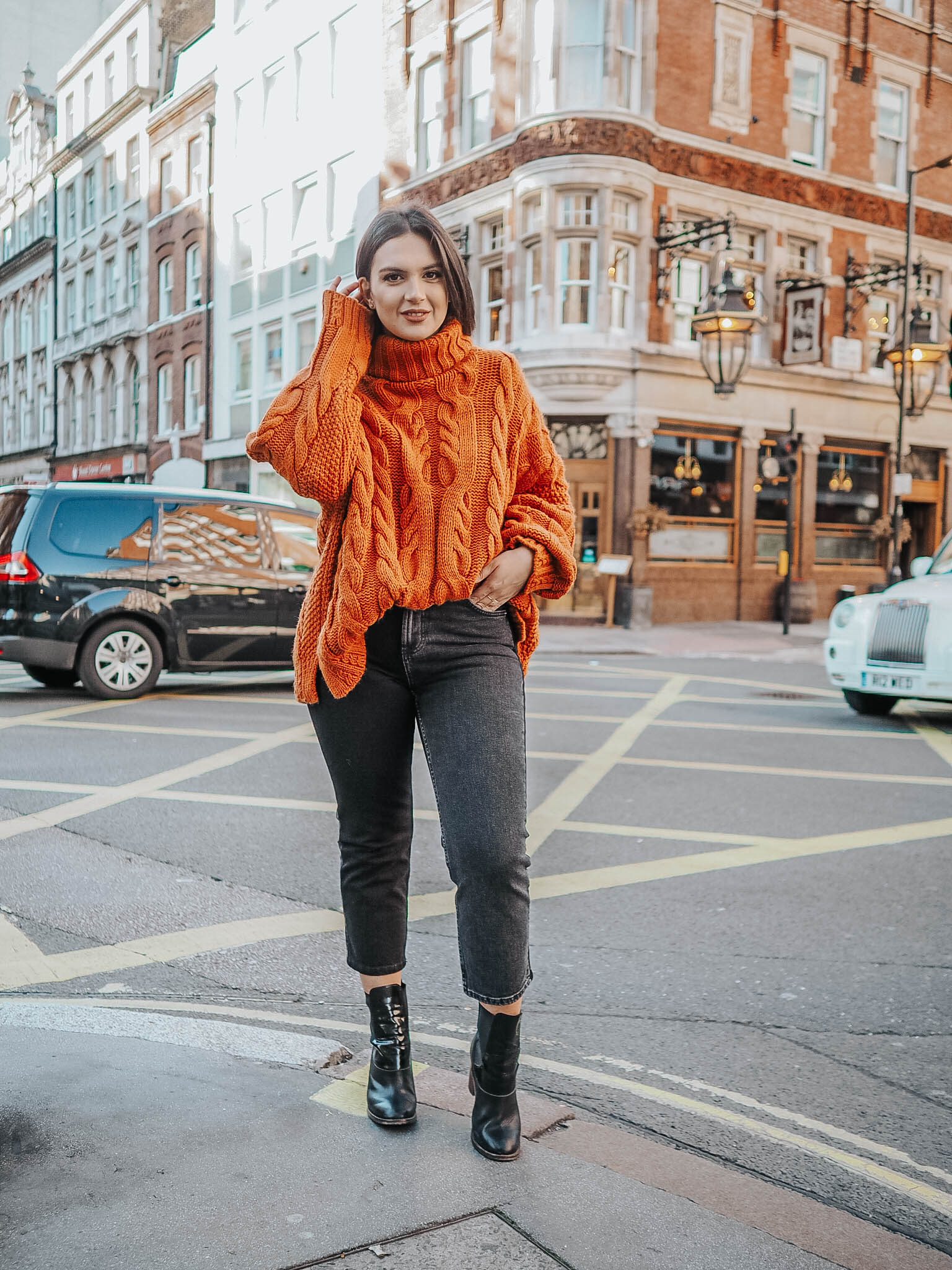 Go further
On Saturday, I was invited to 601 Queens Rd in Wimbledon for a brunch. Very Instagrammable location by the way and perfect for those cold winter days when it's raining outside. You can get plenty of content shot there because that place is an interior heaven. Wimbledon is an hour away from where I live and it's literally on the opposite side on London but I wanted to get a break from the usual spots in London and explore some different locations.
I went there a little unprepared and had about 15 min to explore the area around the station. The area didn't seem very inviting at first. A quick search for Wimbledon on Instagram to look through the photos that other people have taken. Followed by a Google map search to see what's around me. Google maps, helped me find out that Wimbledon Village is a short walk away. And thanks to my Instragram search, I found the prettiest house covered in leaves in the perfect autumnal hues. It took us a while finding the exact location, but Shelley went onto a website and found the exact location of the house but I'm sure you can Google it if you know the name of the house. Hint: If it's a big one it usually has a special name and you'll be able to spot it on the pictures.
What are your favourite ways of scouting shooting locations? Comment below or come over and say hi on Instagram and share your answers. I would love to talk to you.
Michelle x