I've mentioned that trip over and over again since it happened in December 2017. It has been a truly unique experience and I'd take any opportunity to relive it. I thought it's only fair to write a blog post and tell you exactly what happened when me and Phoebe went on a our first trip to Italy together. I also think it's nice to have it on my blog as a reminder of the magical time we had. It's one of my favourite stories, so I really appreciate anyone who takes time out of their day to give this a read.
Most of you are probably wondering how can a 3 day trip to Italy be so exciting. You barely have time to see anything. Well, I managed to see three beautiful cities in three days and it was incredible. But most importantly, I had a travel companion who made the journey a lot more fascinating than it would've been if I did it with anyone else in the world.
I met Phoebs on Instagram and she messaged me one day to say she's coming to London and ask for recommendations. I had never spoken to her before but as soon as she messaged, I got back to her saying I'll take her around to my favourite places when she comes here. We instantly clicked. It was like a love at first 'type' and what happened in the days to follow was probably the craziest thing I've ever done.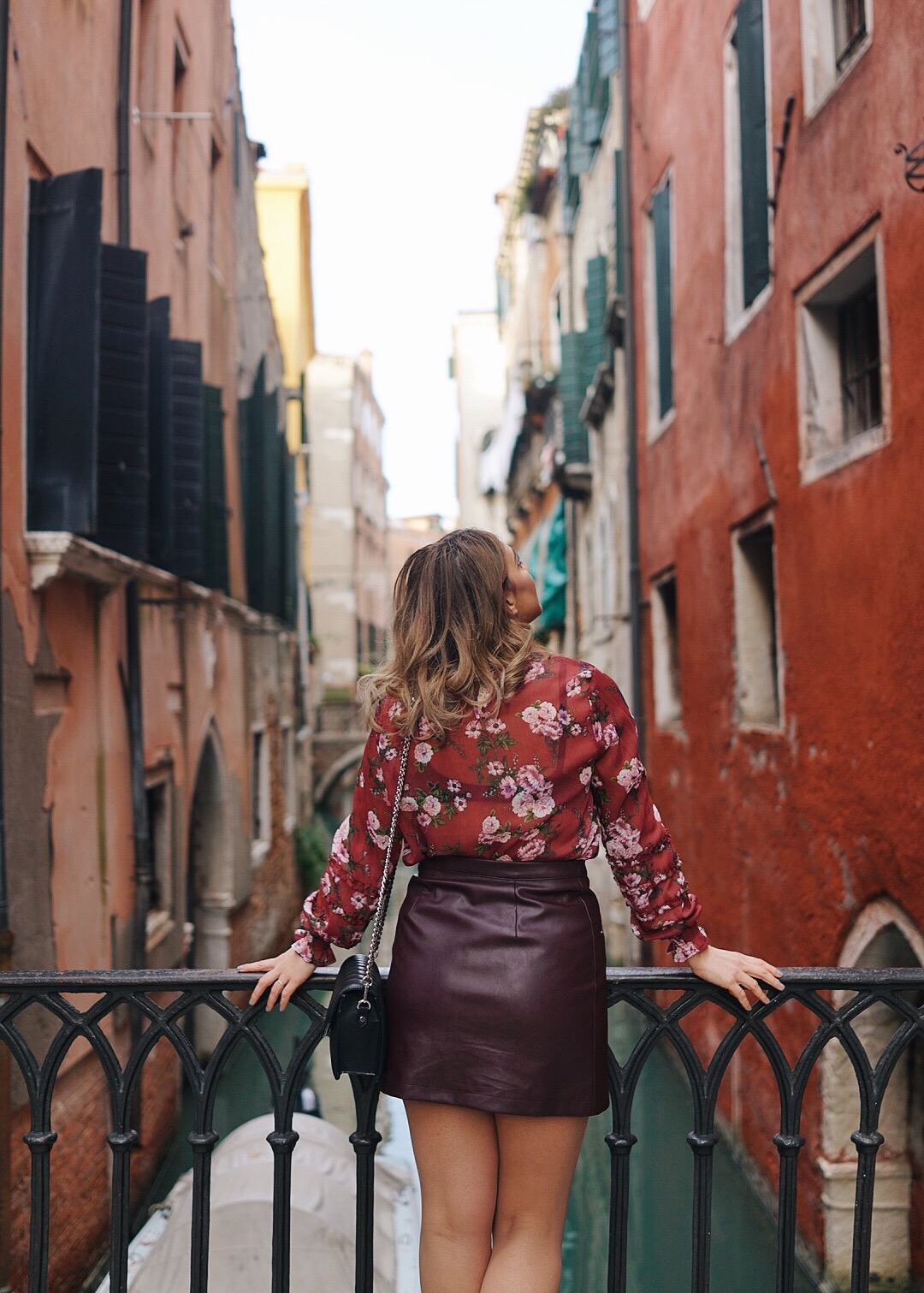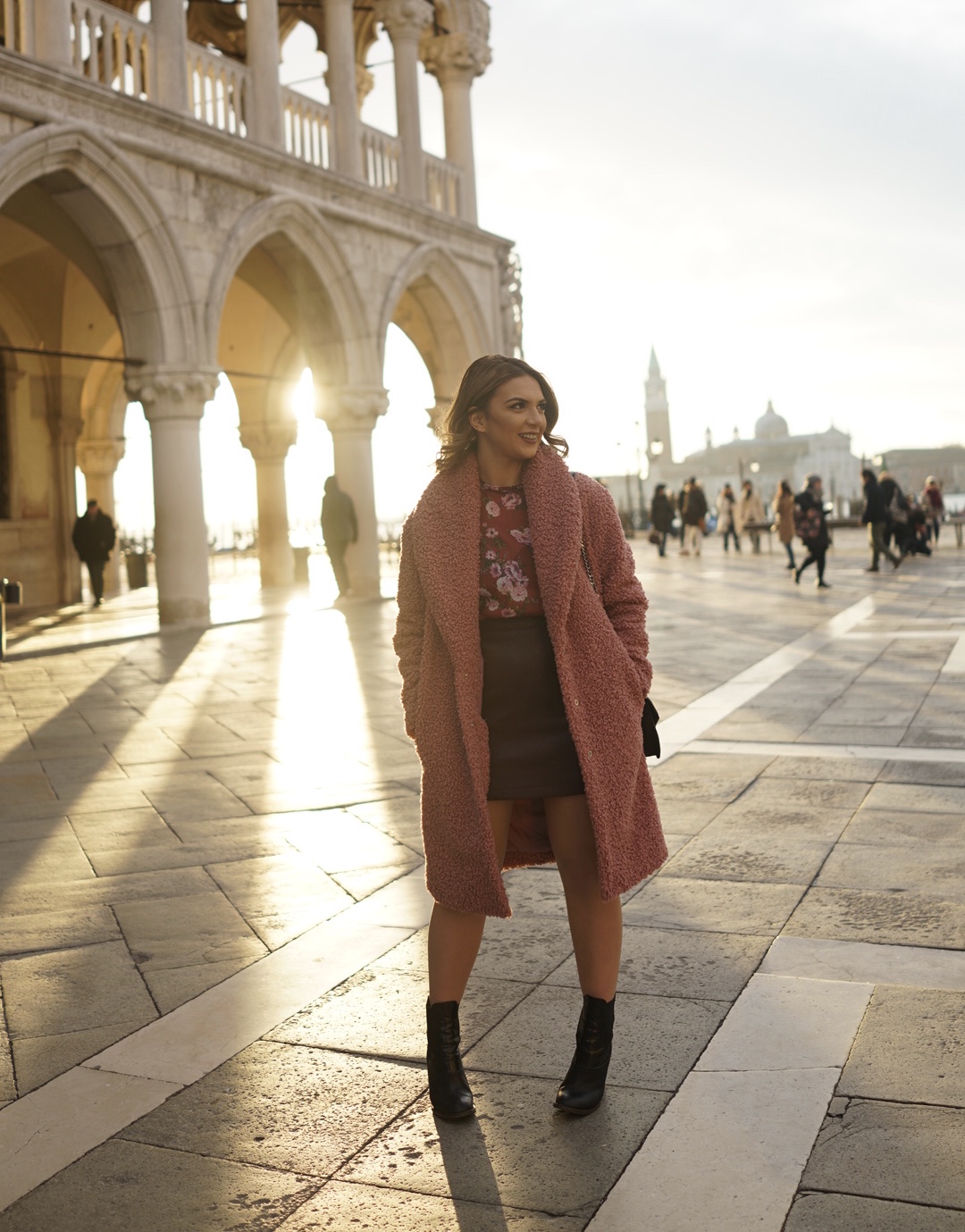 She suggested we should go to Italy together and I had only been there once before. I loved it the first time, so I thought why the hell not! When you're planning a trip with a complete stranger, there are so many ways things could go wrong but I trusted my instincts. I probably wouldn't recommend it if someone asks me. But I believe everything happens for a reason. I took that risk and met a friend for life, so I have absolutely no regrets. I would actually regret it more if I said no at the time.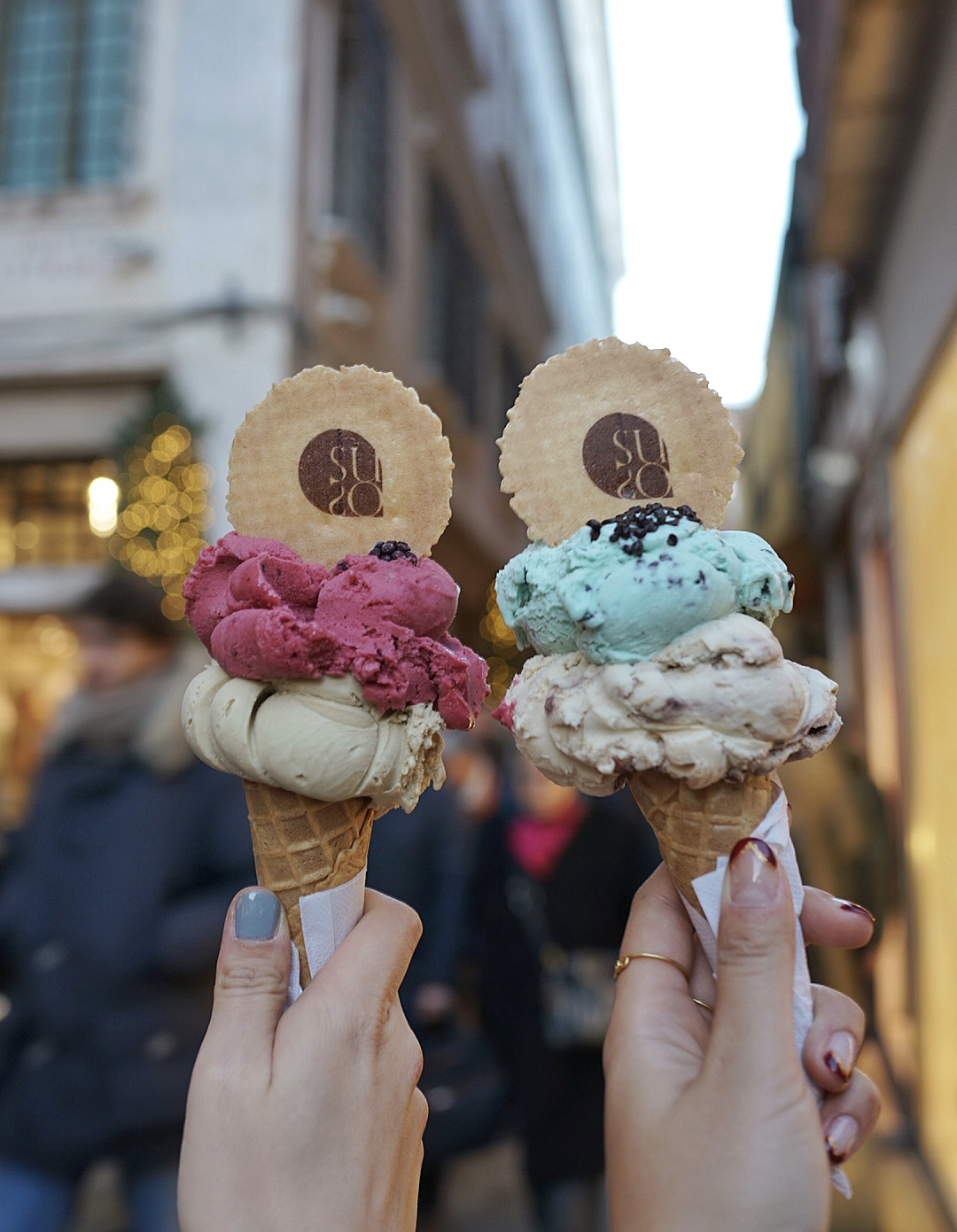 As soon as I met Phoebe the night before our flight, I forgot that she's a stranger. We both felt like we've known each other our entire lives. I've never laughed so much with someone I barely know and it was at that moment I realised what soulmate really meant. Looking back now, I remember little details like eating pastries on a train from Venice to Florence,while enjoying the views, or witnessing a beautiful sunrise on a crisp December morning in Venice, running around to find the best spots for a picture before they get crowded with other tourists.
I don't want to be boring and give you details about every single thing we did. I'm just going to say that having less than 24 hours in a destination challenges you to find and do the things you really want to do. I'm not a huge museum person, I don't like being indoors and the weather was pretty good even though it was December. So we blended in with the locals, walked around, ate gelato, pizza, pasta, all sorts of sweets, we drank aperols and great wine.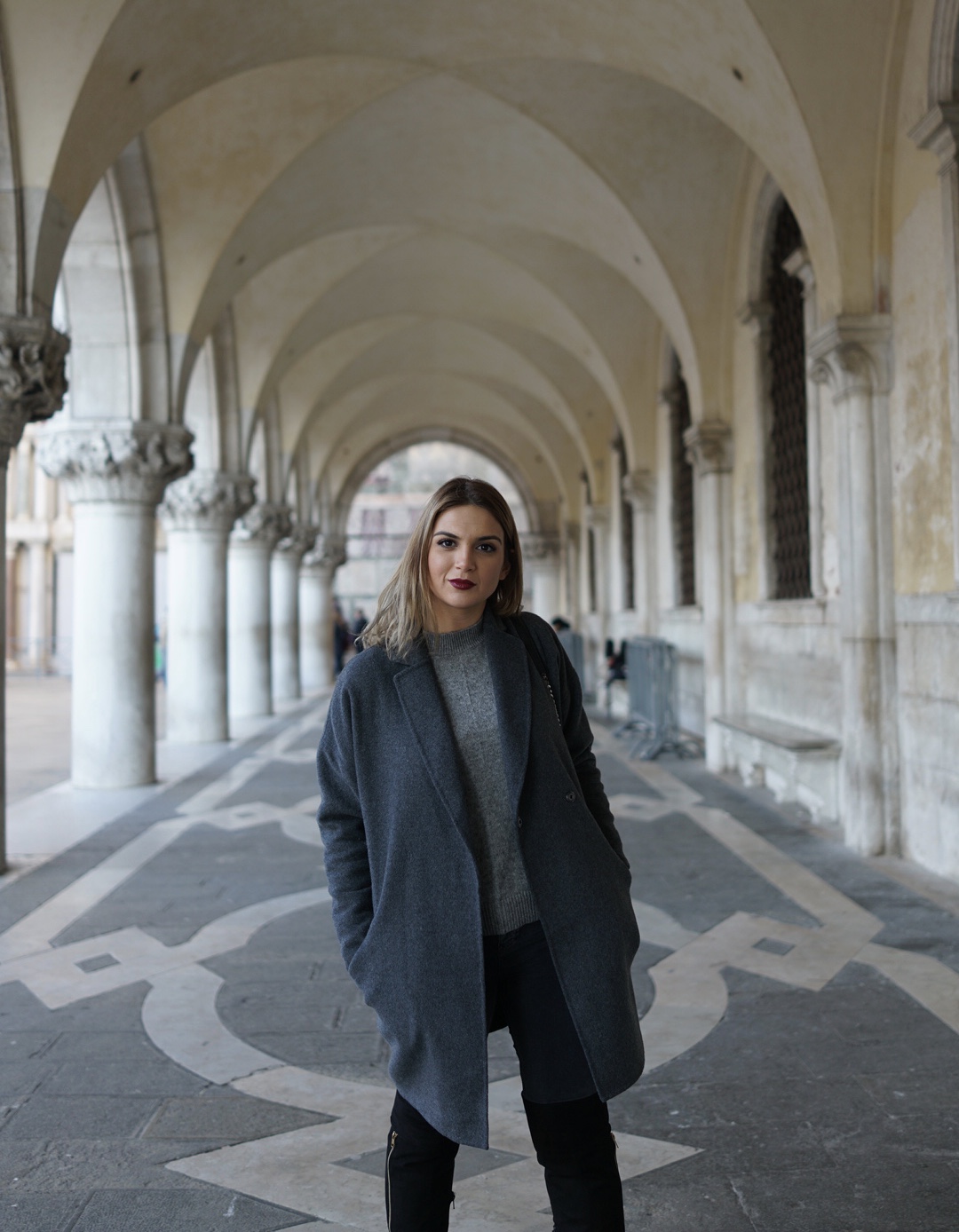 Experiencing the atmosphere in a place, breathing in the air, stopping to look at the sunset, watching how people behave, where they go. That to me is far more valuable than rushing to check all the museums and tick boxes on a list, so I can say to people that I have indeed been inside the Doge's Palace and loved the ceiling.
Apart from eating and walking around every possible bridge in Venice, we managed to shoot twice and got some amazing images that I'm sharing here with you. We shot once in the afternoon when we arrived and again super early the next morning. Waking up early was key for two reasons. First, there is something truly magical about the beautiful morning light in Venice. And second, seeing Venice without the crowds of tourists is so worth waking up for. I feel like that's the only time you can truly see the beauty of this place.
Florence was a totally different experience to Venice. Still super touristy but the relaxed vibe of Tuscany completely transformed the second day of our trip. We had a beautiful balcony with views over Florence. Breakfast in the morning was served at the rooftop restaurant of our hotel. I still remember the crisp fresh air on that rooftop terrace. I had a fragrance called Florence that I wore for the first time when we were there. Every time I wear it now, it reminds me of that morning. We also discovered that Tuscany has some of the best wines in Italy, after spending four hours in a restaurant. The owner had a huge collection. It was very intriguing to find out where he sourced some of the bottles from.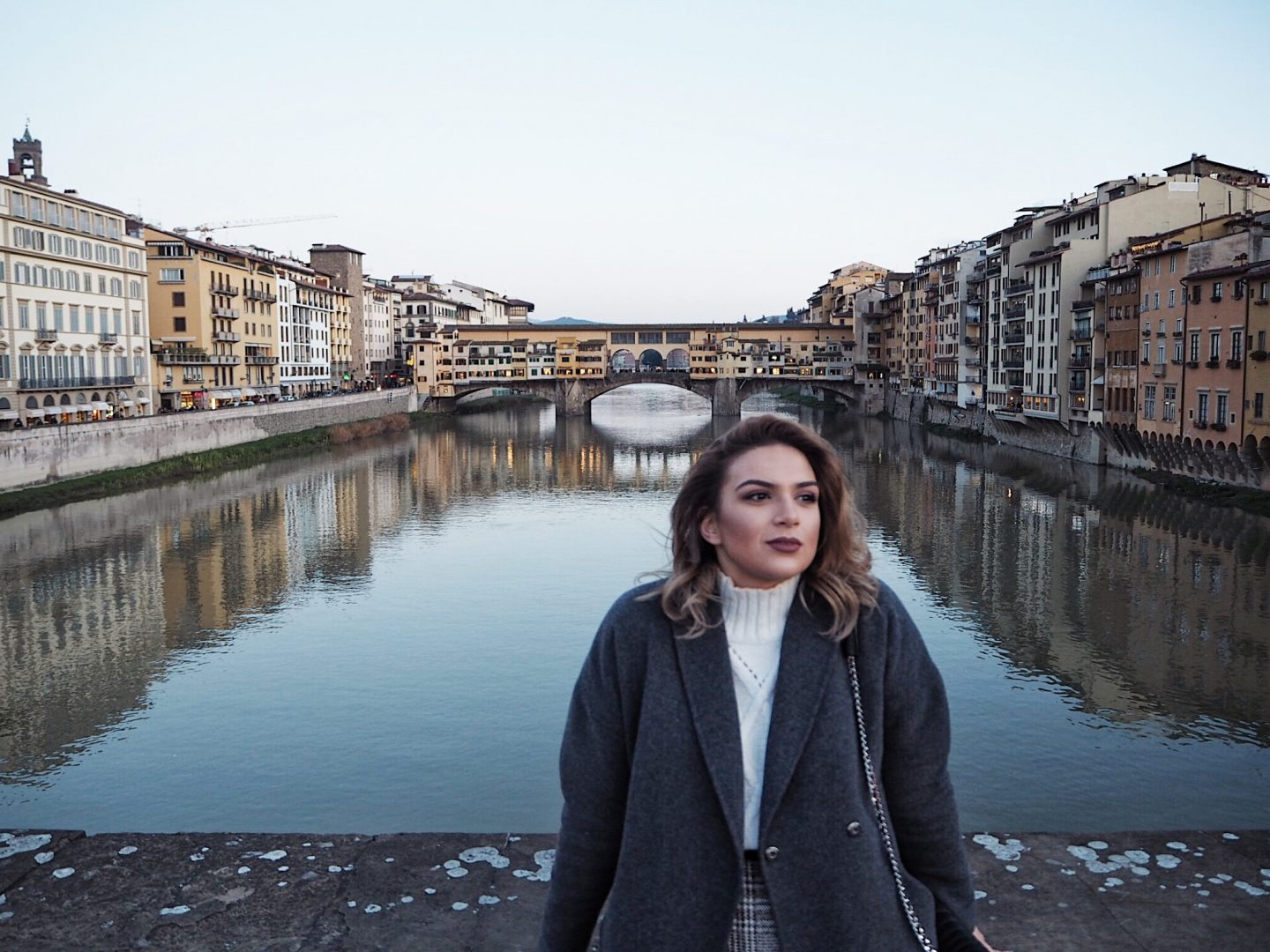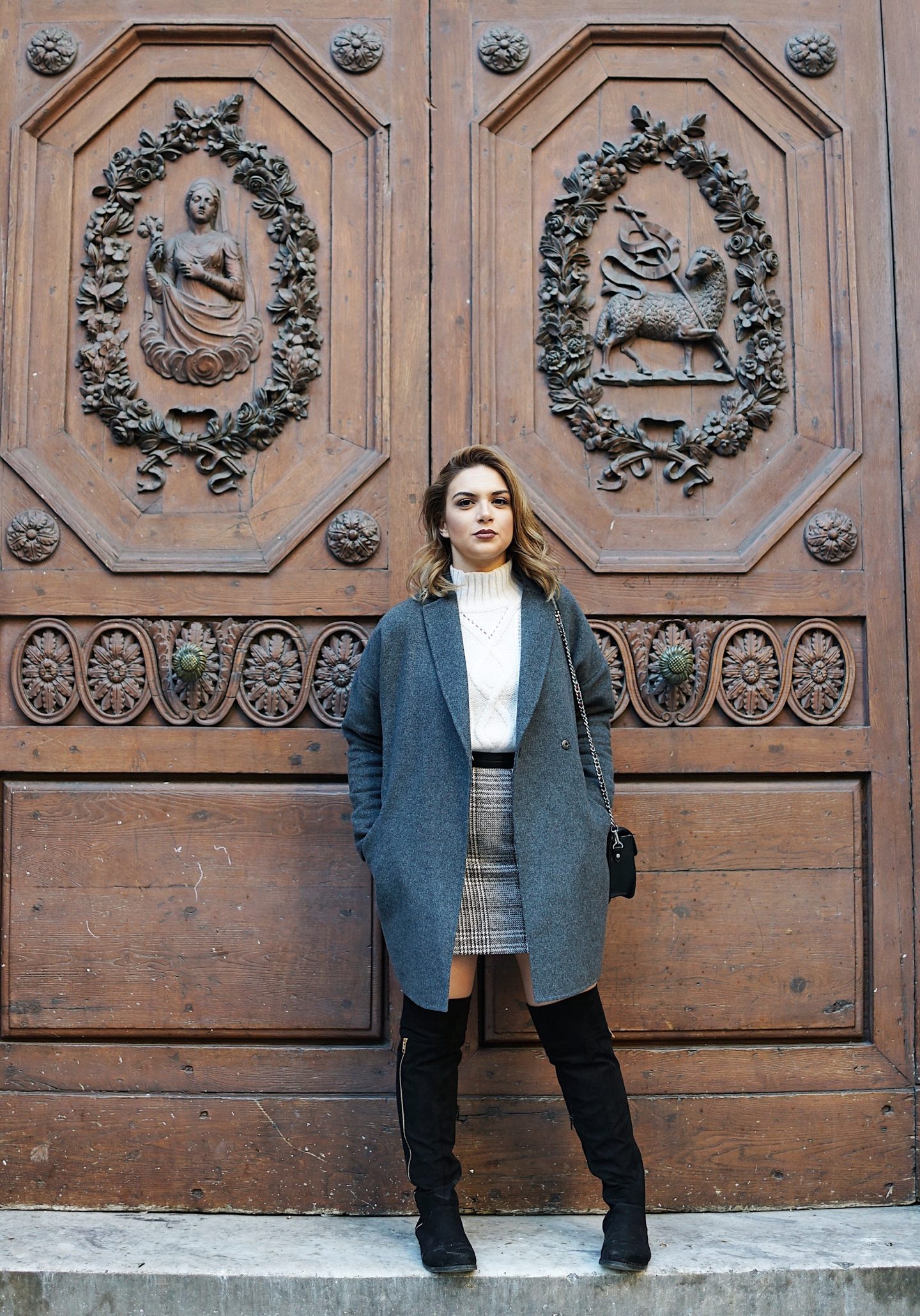 On the third day, we made our way to Rome. I didn't get a chance to see much of it as I had to fly back the next morning. I was already feeling extremely tired, so the city definitely deserves a second chance. There's a lot of walking to be done in Rome. It's much bigger compared to Venice and Florence. But isn't walking the best way to discover a new place and feel its vibe? There's so much to see in Rome. Walking is the best way to experience the buzzing atmosphere of this place.
It's also very likely that you'll stop along the way to take photos, because every corner is beautiful. My favourite part of my day in Rome was the meal we had on the last evening. We met with some friends of friends and had dinner in a CAVE. The company was great, food was delicious and again the experience was unlike anything I've ever done before.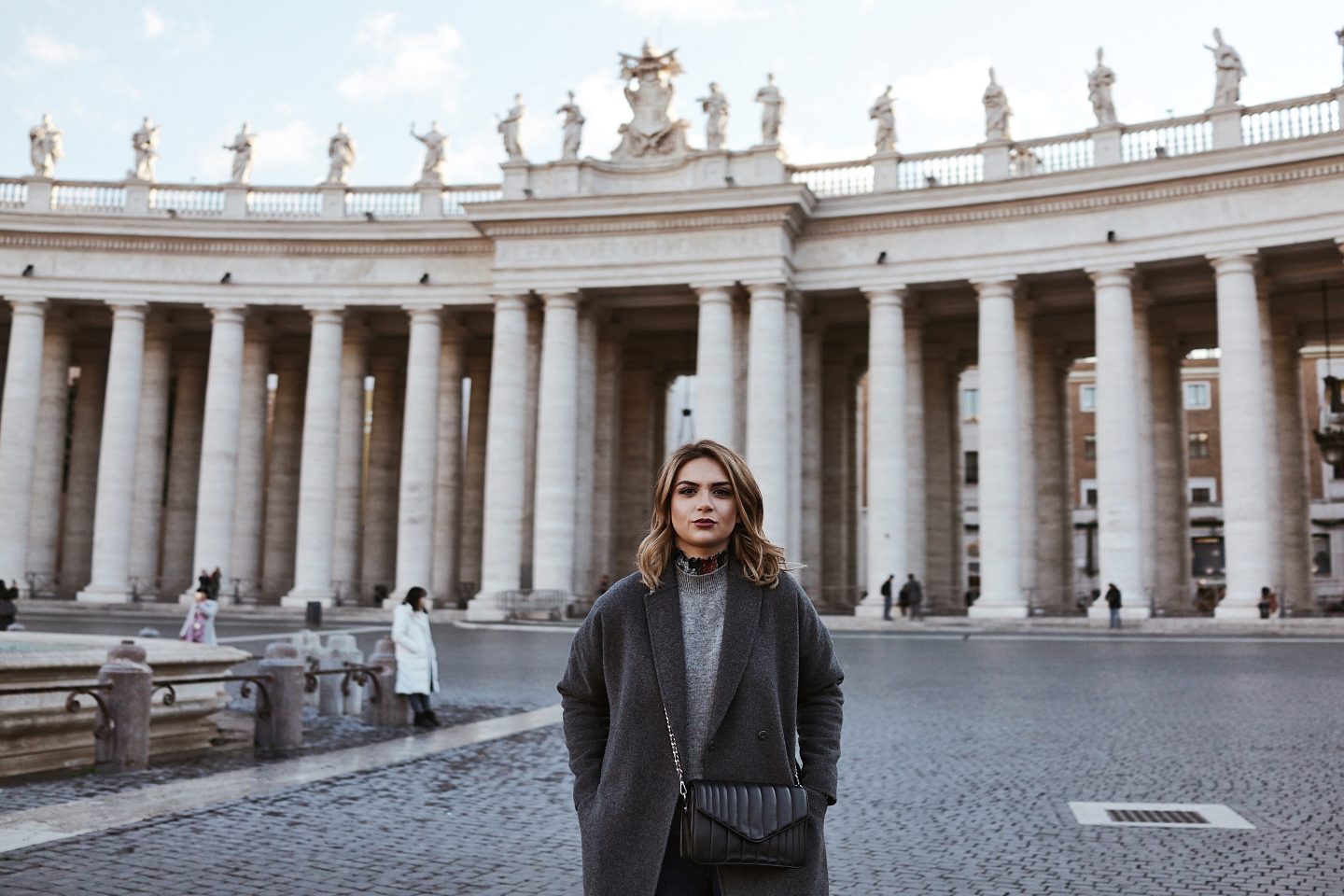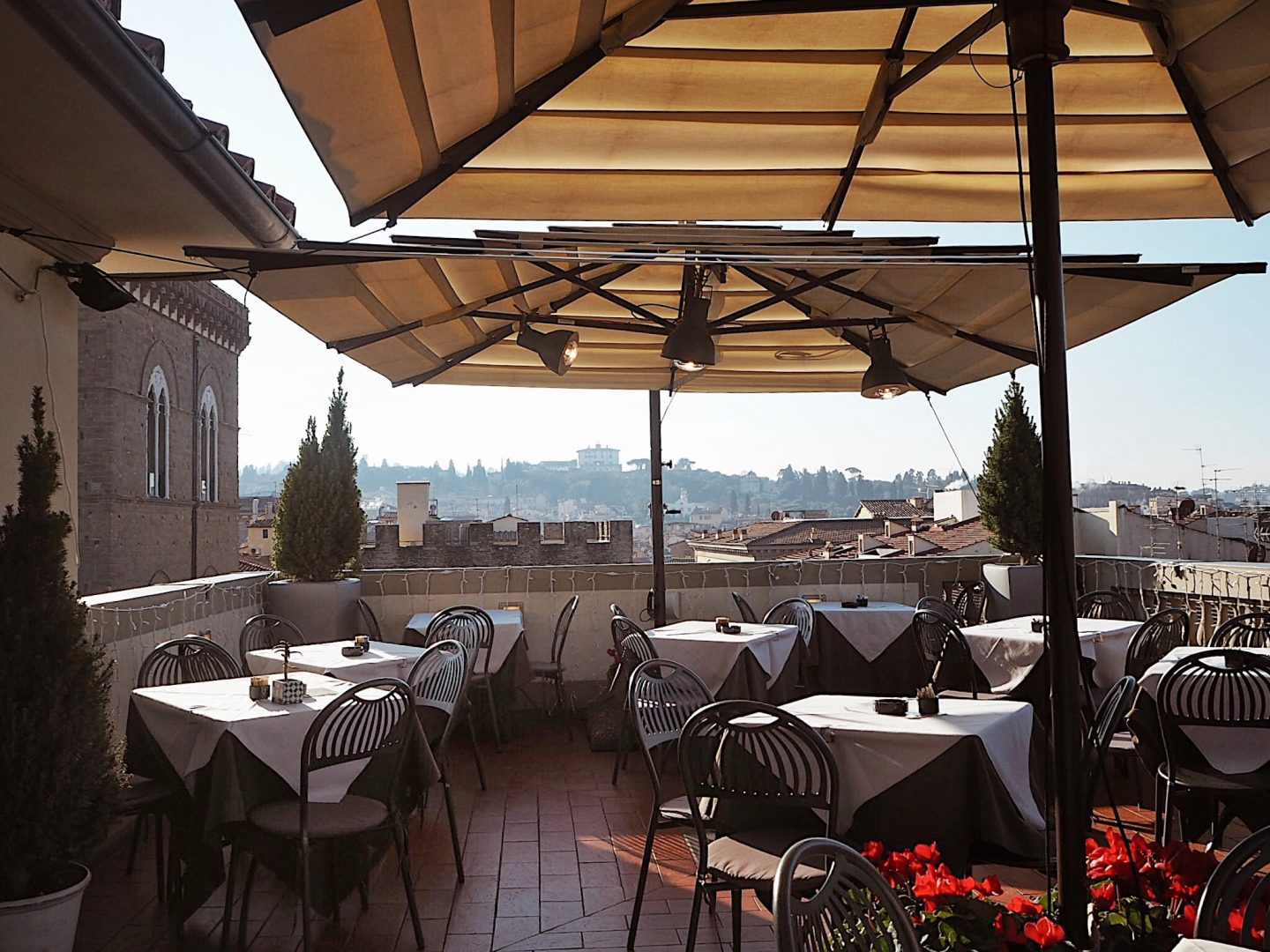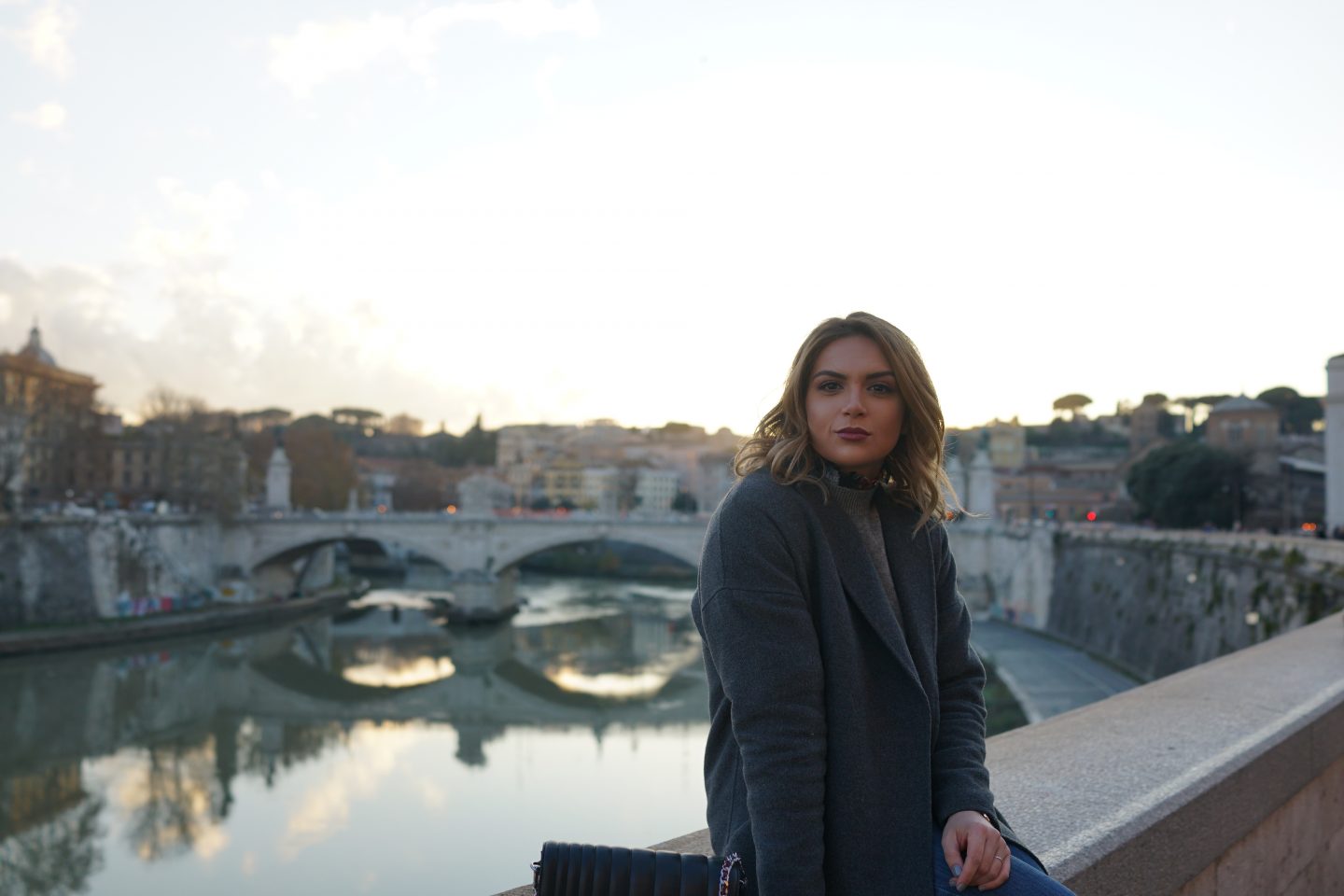 There could not have been a better time to put together this blog post than just before heading to Spain for my second trip with Phoebe. Writing about this has made me emotional but excited at the same time. Travelling with someone so open-minded like Phoebe, completely changed the way I think about trips. Taking a risk and packing so many different activities in a short period of time, isn't necessarily relaxing but it made me appreciate the dynamic of the situation.
I learned a lot about myself as I observed how I respond to challenges. Both me and Phoebe became very organised. On the other hand, we realised that for our second trip, we want to dedicate a bit more time to exploring each place. Sharing the experience with someone like her has made it so special. I'm really looking forward to teaming up with her again for our next adventure.
What was the most memorable trip you went on and who did you go with? I'd love to find out.If you want a chance to have your own memorable holiday experience, I've got great news for you! TravelSupermarket are running a competition on their Instagram page where 3 people can win a holiday voucher worth up to £500 and experience somewhere like this! All you have to do is:
– Follow the @travelsupermarket Instagram account
– On the competition image tell them the destination where you discovered what type of traveller you are
Prizes:
1st prize: £500 holiday voucher
2nd prize: £300 holiday voucher
3rd prize: £200 holiday voucher
#superyou