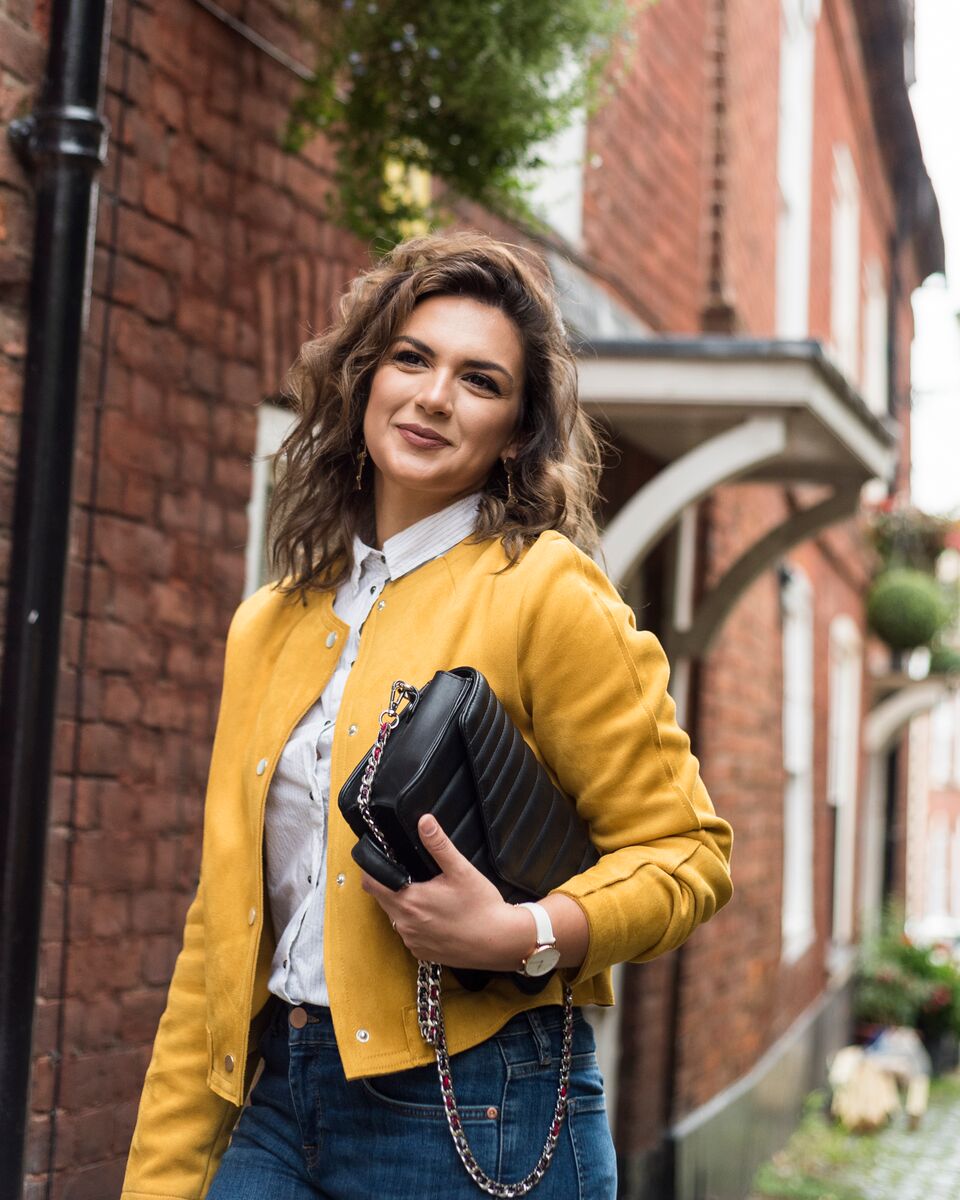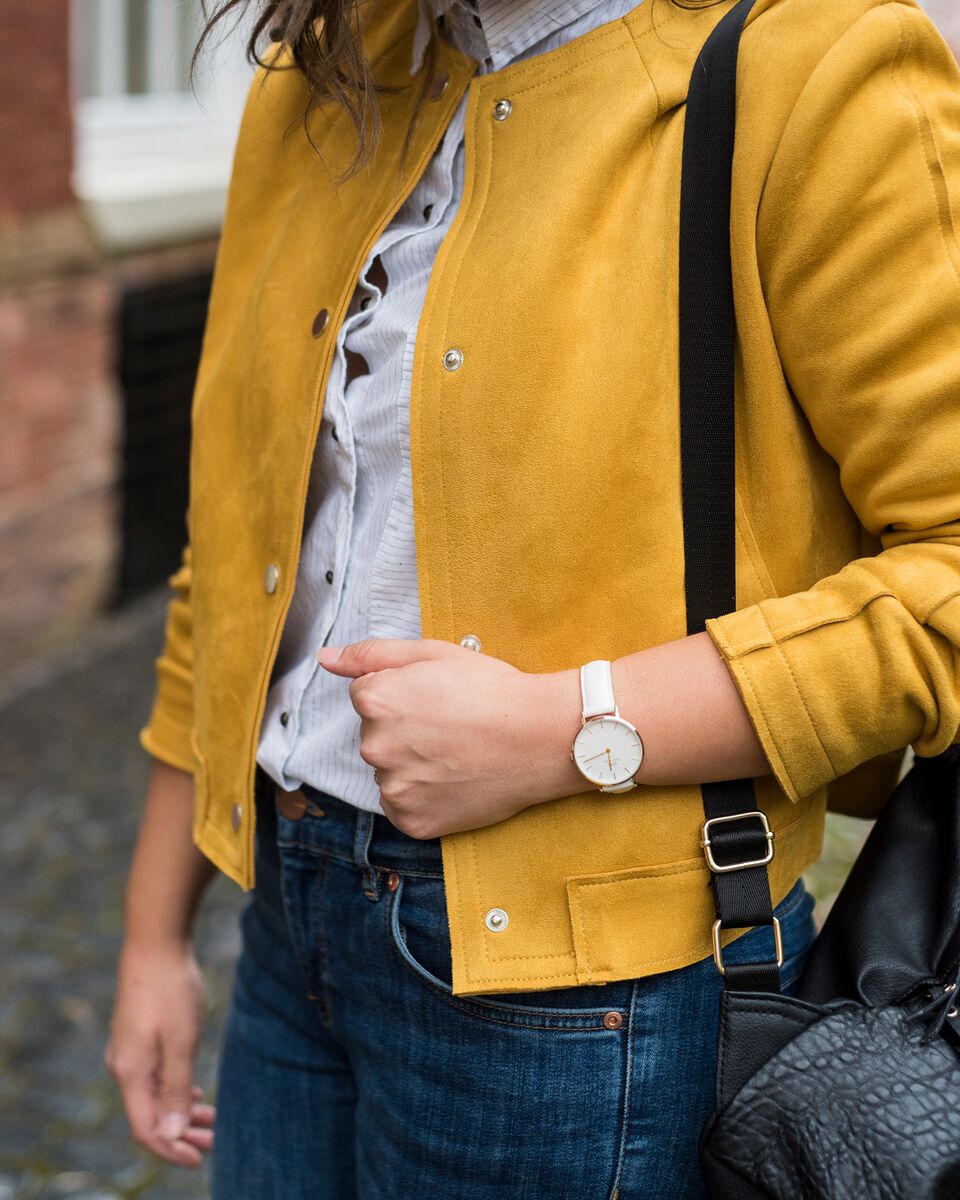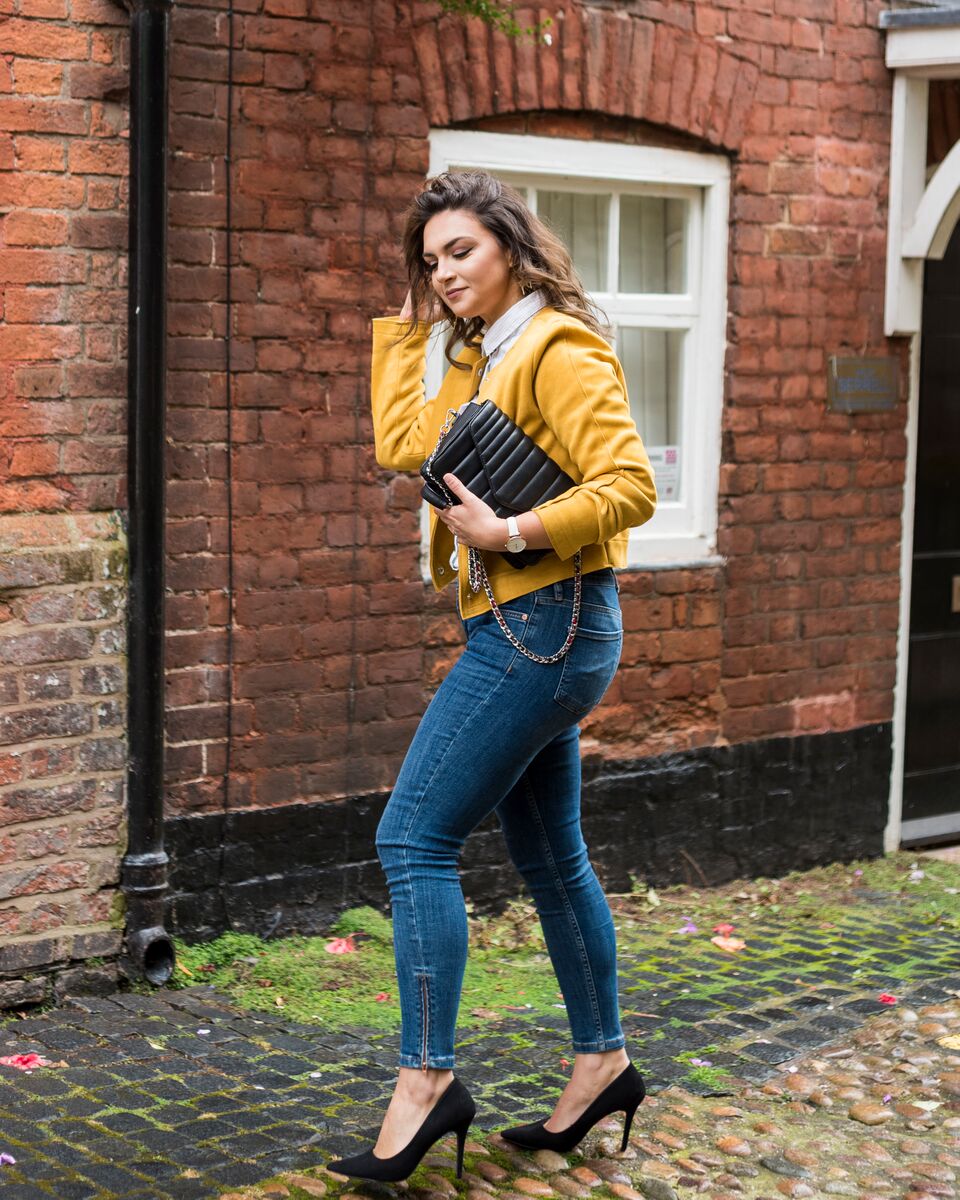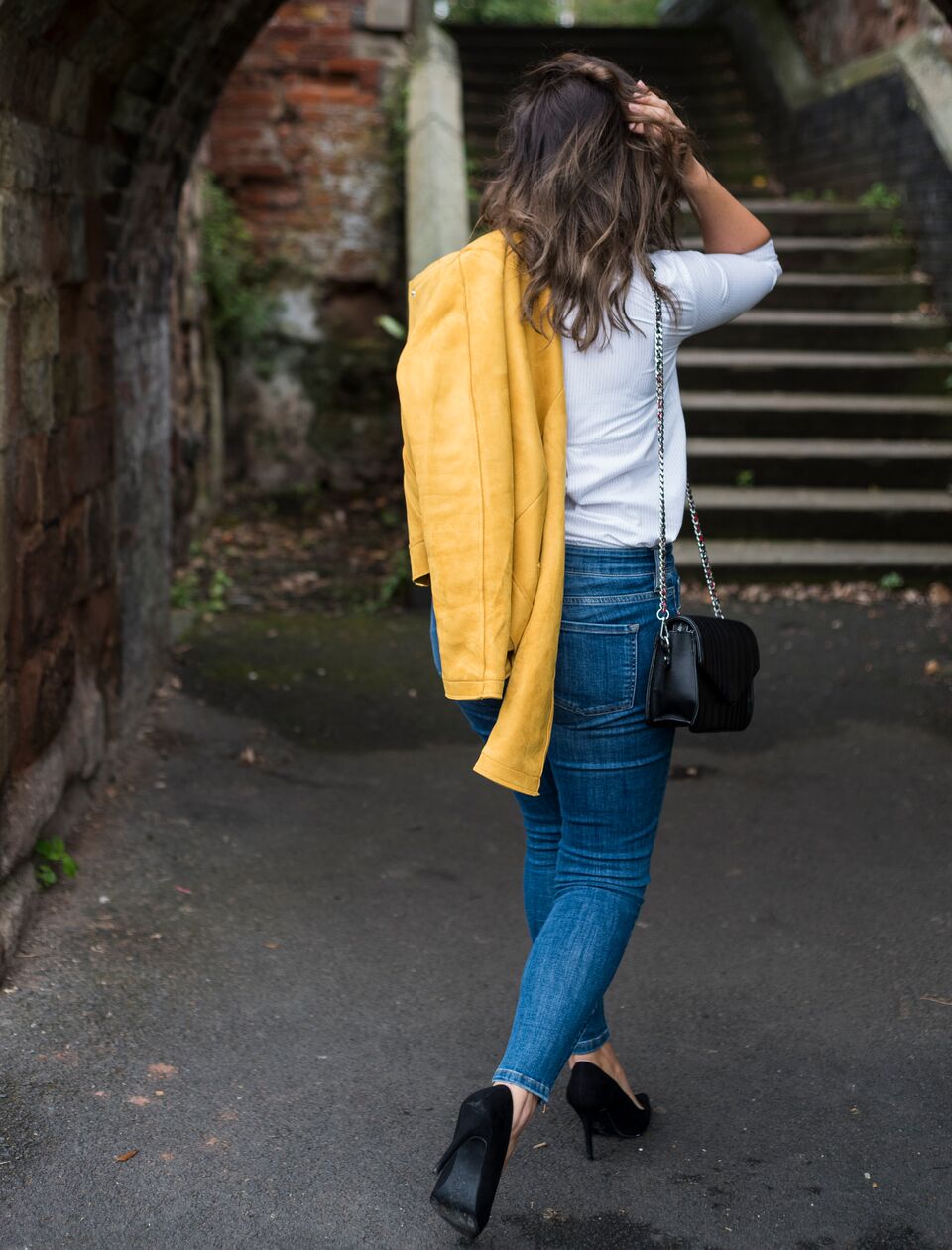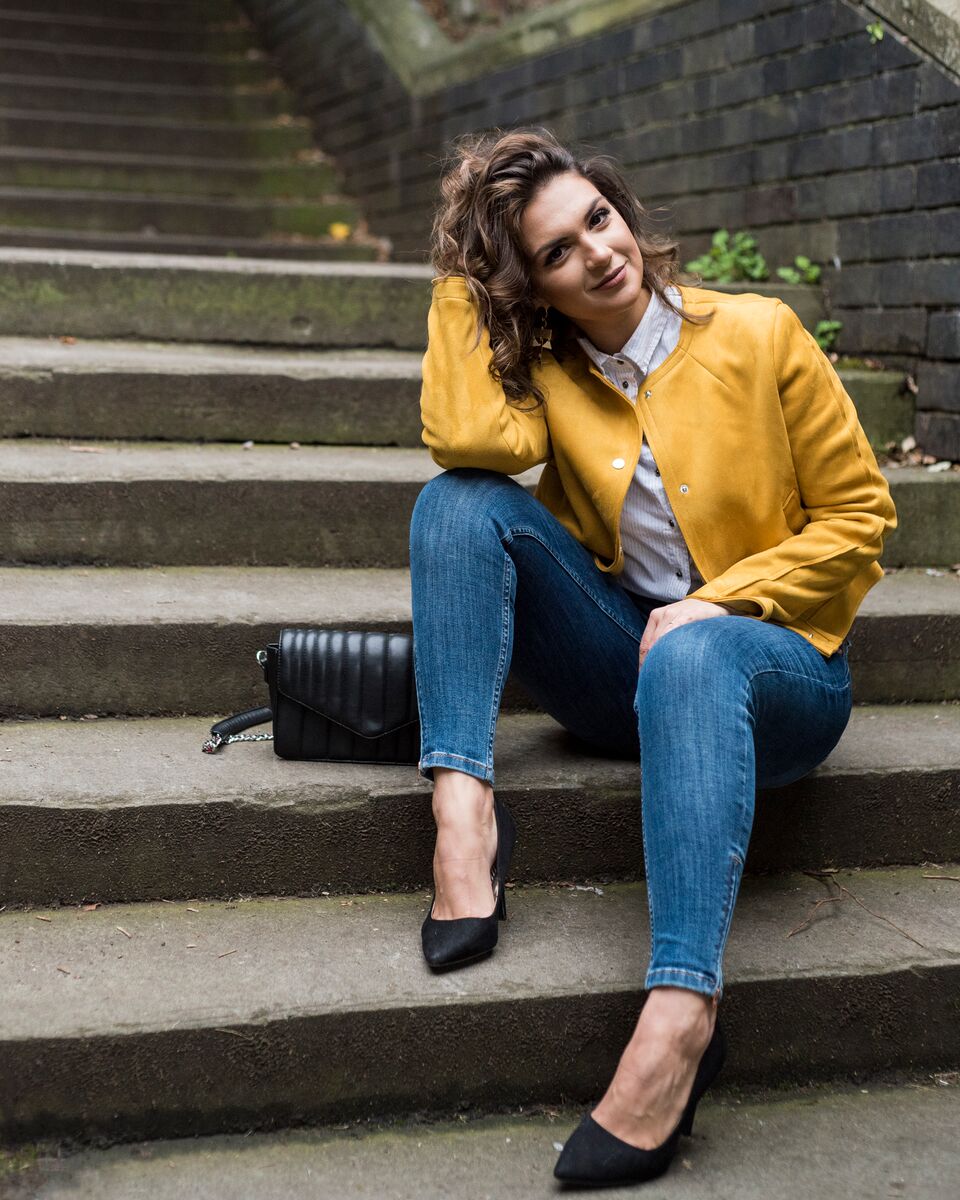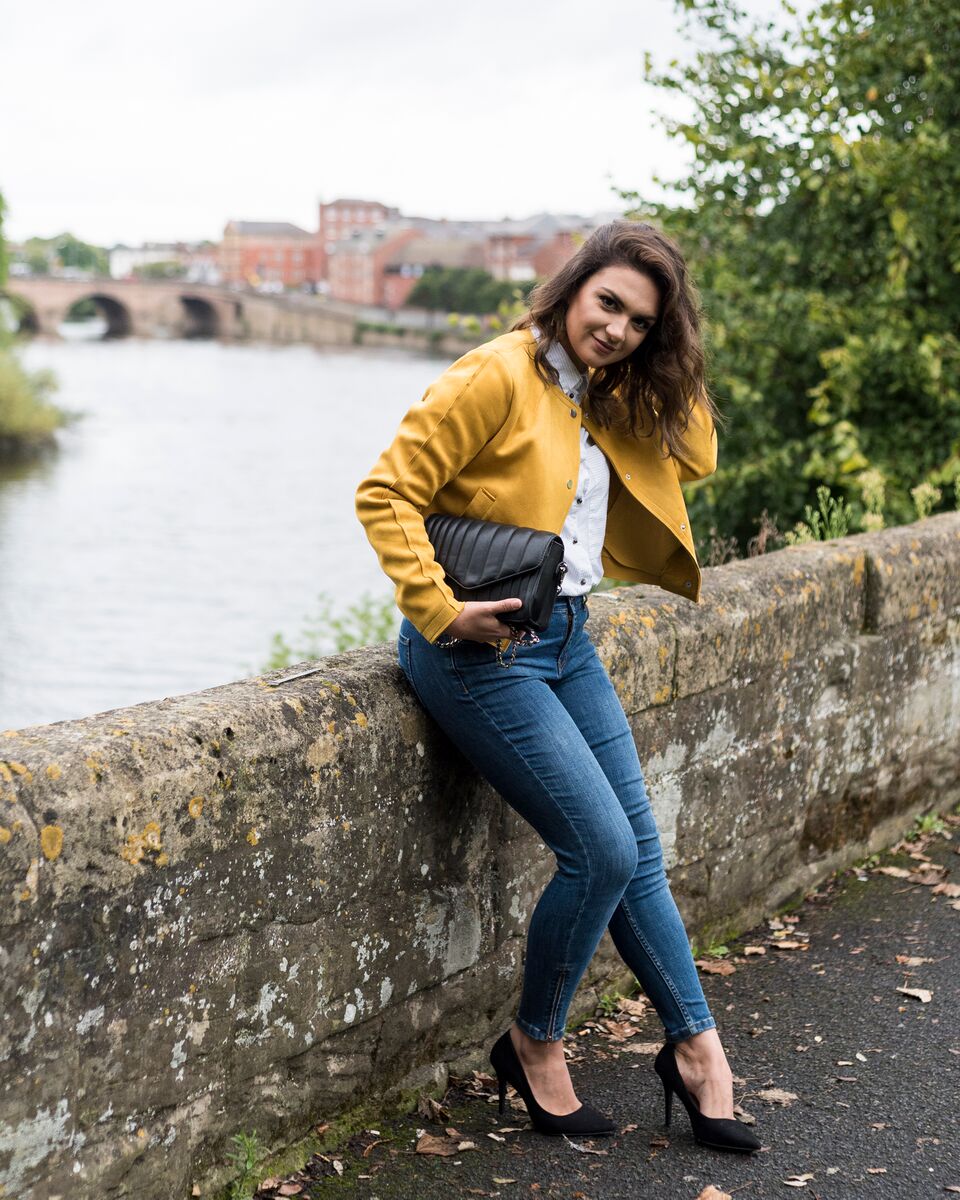 When the colder months are upon us and everything suddenly turns grey, including our wardrobes, a pop of colour is like a breath of fresh air. From eye-catching statement shoes in bold red to jumpers and jackets in mustard, this season is all about standing out from the crowd. As much as I like wearing black and I'll only change that if a darker colour comes into existence, I'm trying to avoid falling in this winter colour scheme trap. Investing in pieces in bold colours that I can elevate my simple looks with has become a staple of mine this season.
When it comes to dressing for autumn, I want to feel at my most comfortable but still look like I've made an effort. As soon as I saw this jacket in Primark (YES, Primark!) I knew it was going to give my wardrobe the much-needed update. This mustard jacket is super lightweight and the soft fabric makes it really easy to wear. It's the perfect transitional piece for days when you're too warm to have a jacket on but too cold to take it off.
Transitional wardrobe is great because you can still wear your beloved clothes from the previous season and simply add a knit or a cute jacket to give it an autumn vibe. For example I wore this mustard jacket over the dress from this post and it perfectly complemented it, without being too much. Another great thing about this style jacket is that you can dress it up or down by simply changing trainers to a pair of black suede heels. Either way it makes a statement. My best tip here is to keep the look really simple, basic tee and denim. A jacket this good has to be the main dish, no distractions!
Thanks to the amazing Becky Winter Photography for capturing this look
Shop the look