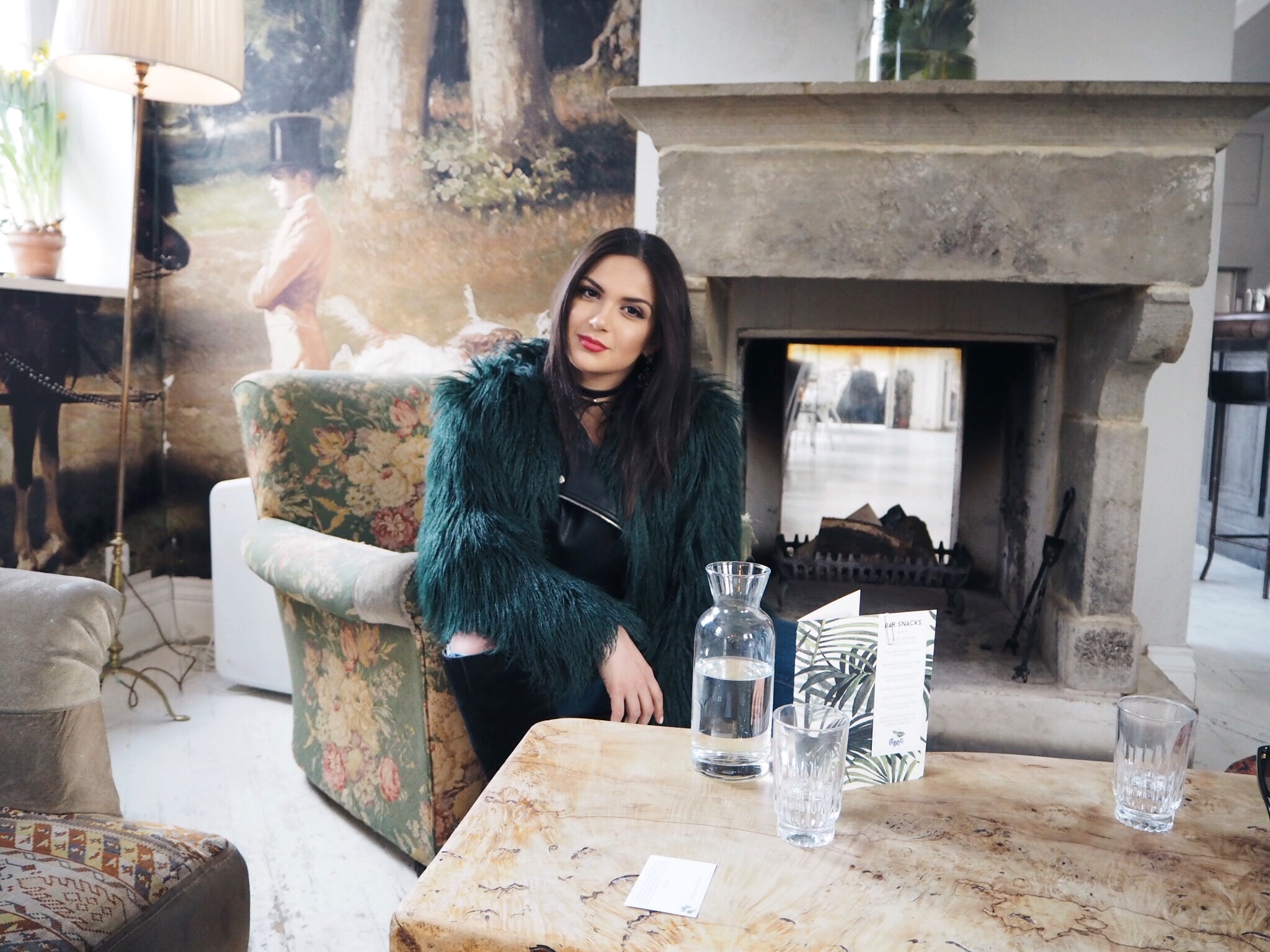 "Is it spring yet? Can I take my coat off? Maybe not just yet… Oh, I'll take it off, I'm feeling too hot! Oh, no, it started raining again?!?"
I mean, literally, this weather has been more than confusing in the past month and understandably so. It's March after all. But let's face it – one sunny day a week doesn't supply a sufficient amount of vitamin D to get us through the transitioning spring season. It's been such a long winter in the UK and I really feel like I need to spend more time walking, getting more fresh air and making the most out of every opportunity to be outdoors. But when the weather is changing by the hour, I find it hard to decide what to wear and where to go.
I had my eye on this place for a while. After discovering it on the DOJO app, I naturally stalked it on insta and before I knew it, I was hooked. I met my lovely friend in the early hours of the afternoon and we had a nice walk before spending the next two hours in the absolute heaven that is Bourne and Hollingsworth. I must say we're spoiled for choice here in London and there is far too many beautiful and quirky places that are worth a visit but this place got me obsessed with the interiors the moment I walked in.
The space is so bright, airy and full of light, thanks to the huge windows and high ceilings. The sun was lending a helping hand and the place was very well lit. Apart from a small birthday celebration in the greenhouse area, we were more or less the only people there, which of course was perfect for taking out my new Olympus camera and getting some snaps of the interior.
One of the highlights for me was the gorgeous velvet sofa in green which adds a sophisticated touch but makes for a quirky little snug area. A good amount of plants hung from the high ceilings, create quite an impact and the floral prints on the sofas add a botanical feeling throughout the entire space.
My friend's partner is a chef and, as you can imagine, she is not easily impressed and can be very picky with her food. But all she kept saying was how delicious the food is and how everything was cooked to perfection. And my inner foodie couldn't agree more. The staff kindly accommodated all our requests and they didn't mind us being all over the place with our camera at all.