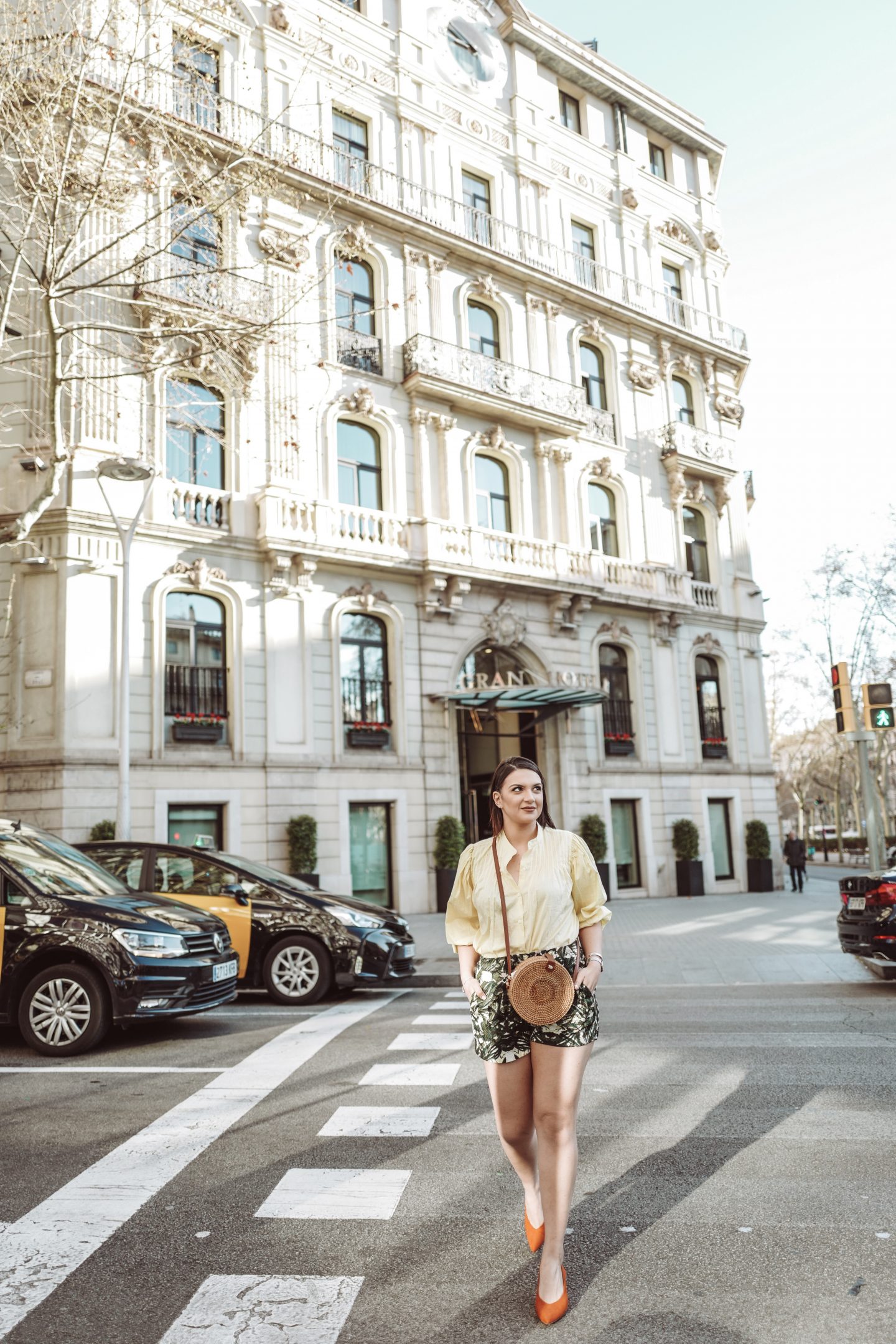 Those of you who follow me on Instagram know that I had the best time in Barcelona at the Gran Hotel Havana. If you're new, please head to my profile and check out my Barcelona highlight to get a visual idea of the experience that me and my friend Phoebe had there. A few people messaged me to say they stayed at this hotel before and they had nothing but positive feedback about it.
Here are some of my thoughts
Firstly, it's usually not the place that makes you feel welcome but the people. The staff at Gran Hotel Havana were extremely accommodating and no request was too big or too small for them. We instantly felt at home the moment we walked through the door.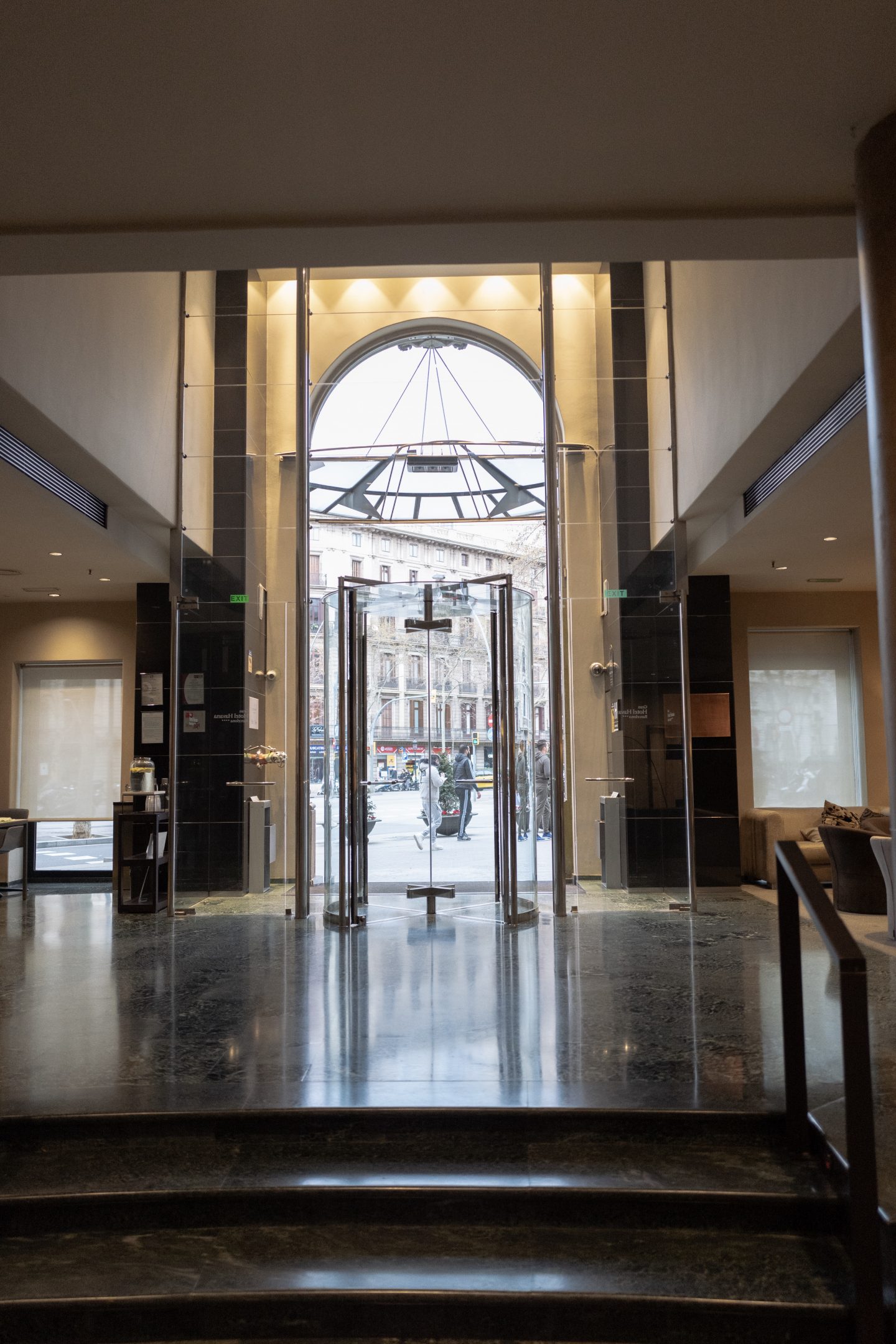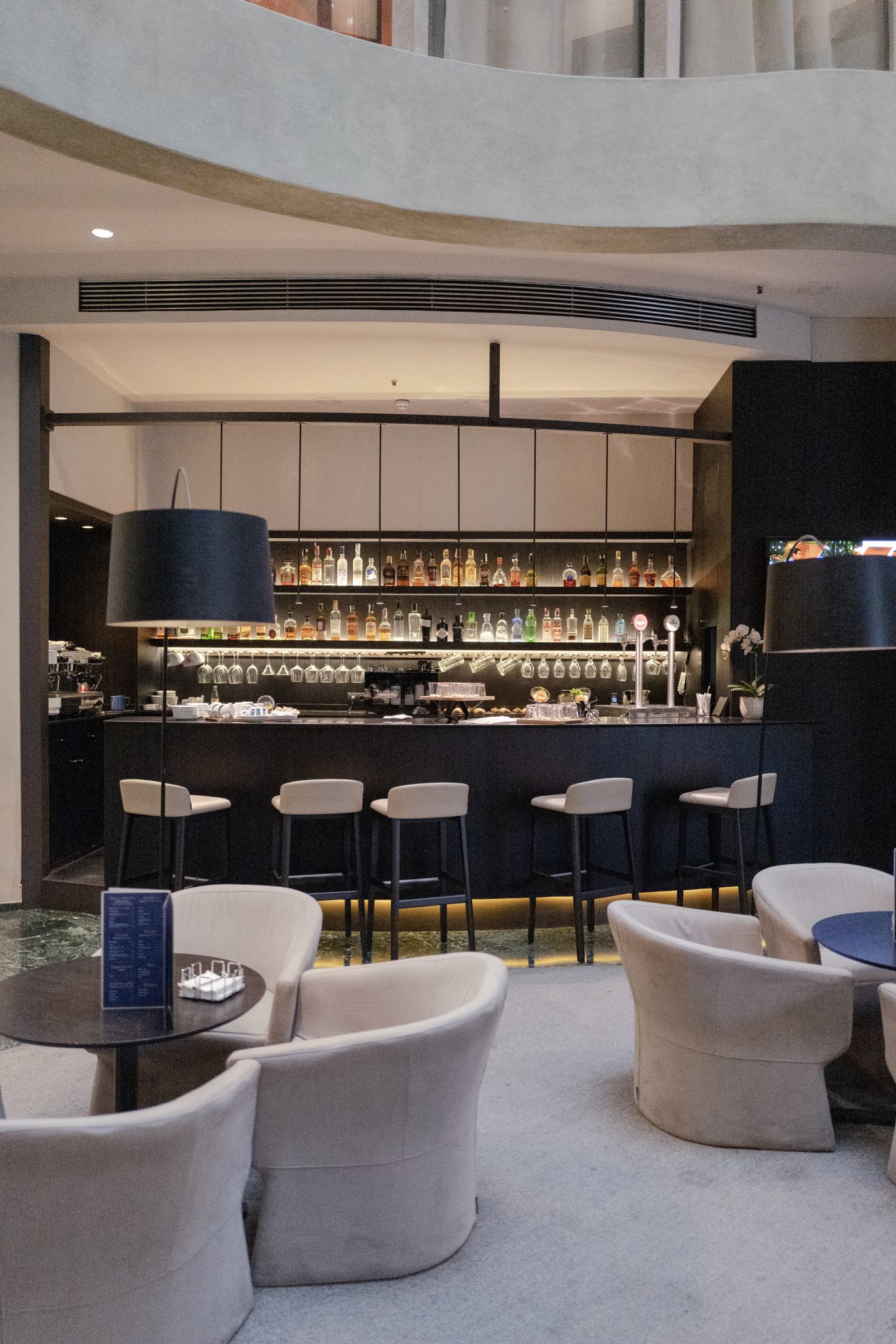 Our room had a perfect view of Barcelona's Gran Vía from our little balcony. There was an even more spectacular view of the city from the hotel's rooftop terrace. We enjoyed a cocktail at the rooftop bar by the pool and were lucky to witness the most incredible sunset. During the summer months, they also serve lunch and dinner there. I highly recommend coming here in summer to enjoy some food and drinks with the incredible views.
The decor at the hotel was contemporary and it was obvious that it has been recently renovated. The place is kept to a really high standard. All the rooms are equipped with everything you could possibly need during your stay. Even if anything's missing, a quick call to reception and the lovely team at Gran Hotel Havana will take care of it.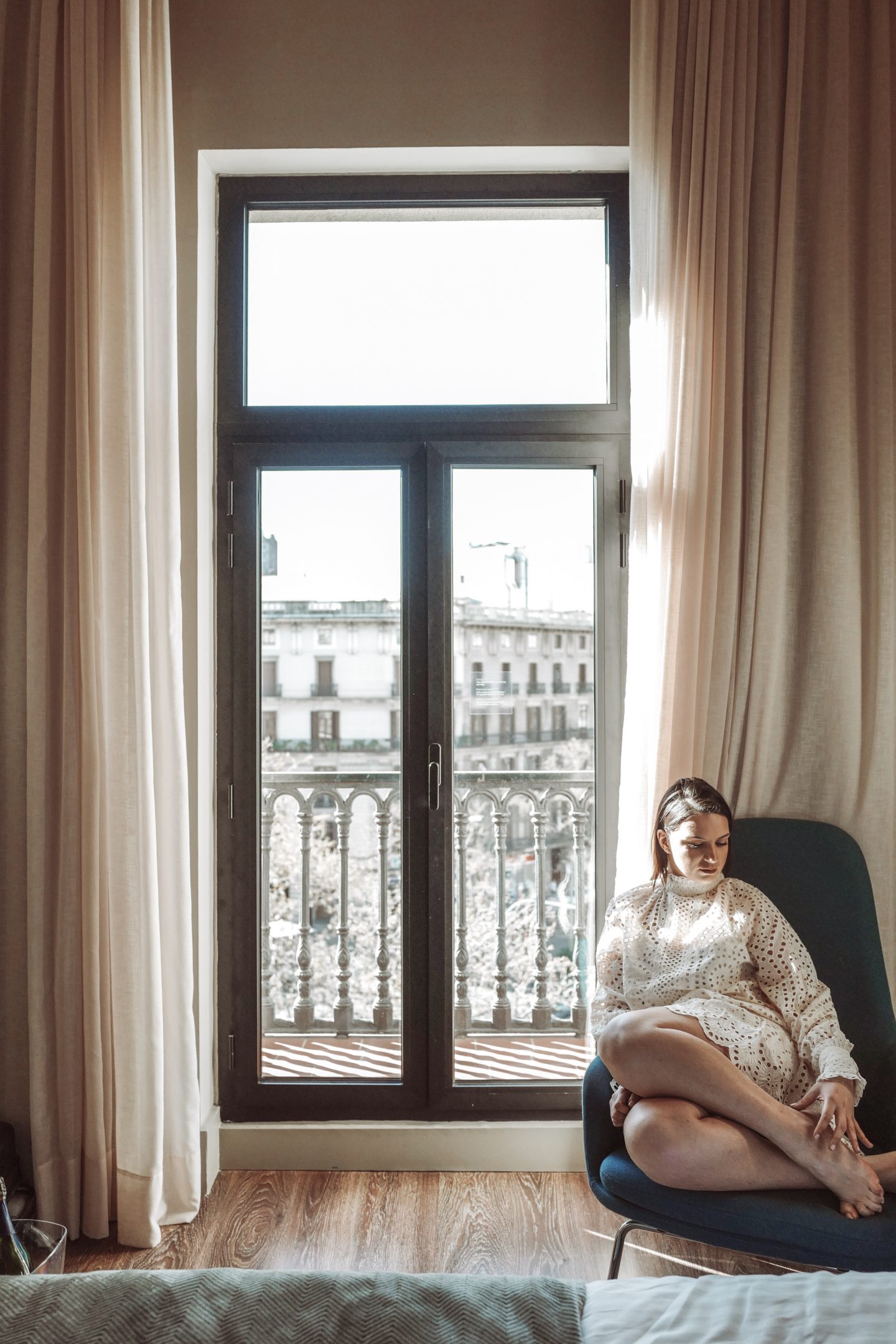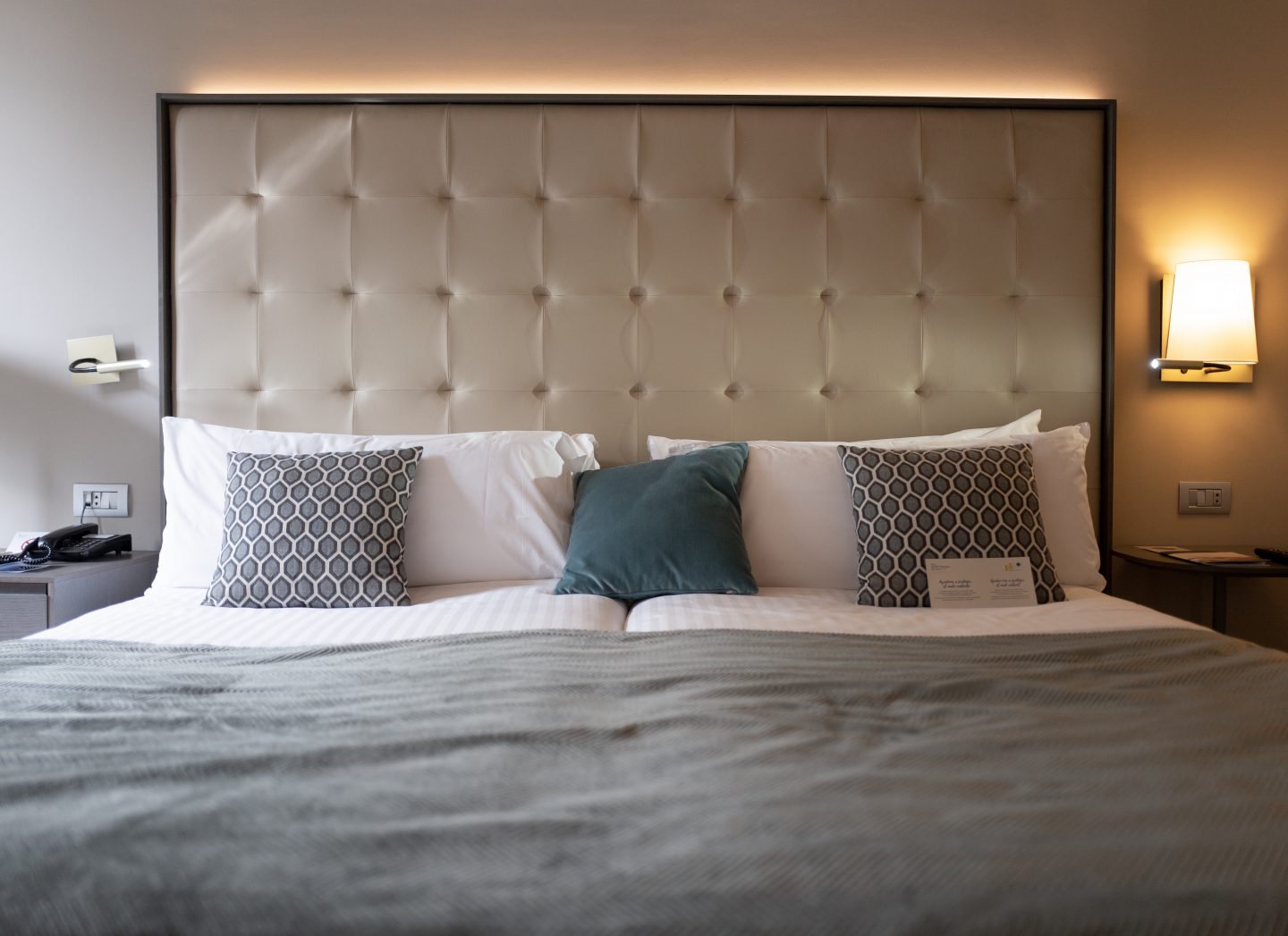 The bed in our room was huge. I don't know if it was the fact that I hadn't slept for about 24 hours and I was extremely tired. Or just that the bed was so incredibly comfortable, but I honestly had the best sleep of my life there. The bathroom was like an entire room of its own. It featured a bathtub, which sadly none of us got to use. We were always in a rush to get somewhere, so shower seemed like a more sensible option. There was plenty of space around the sink for two girls to spread all the makeup and hair styling tools imaginable.
The biggest bonus of Gran Hotel Havana is its location in the most exclusive area of the Eixample neighbourhood. It's within close proximity to the city's most luxurious businesses and establishments. Plaça de Catalunya, which is only a 10min walk from the hotel is regarded as Barcelona's most central point. It also happens to be a great transport hub for any journey. I took the tube from the airport to Plaça de Catalunya. There's also an option to take a direct train to Passeig de Gràcia – about a 10min walk from the hotel. Either way, the journey is quick and easy.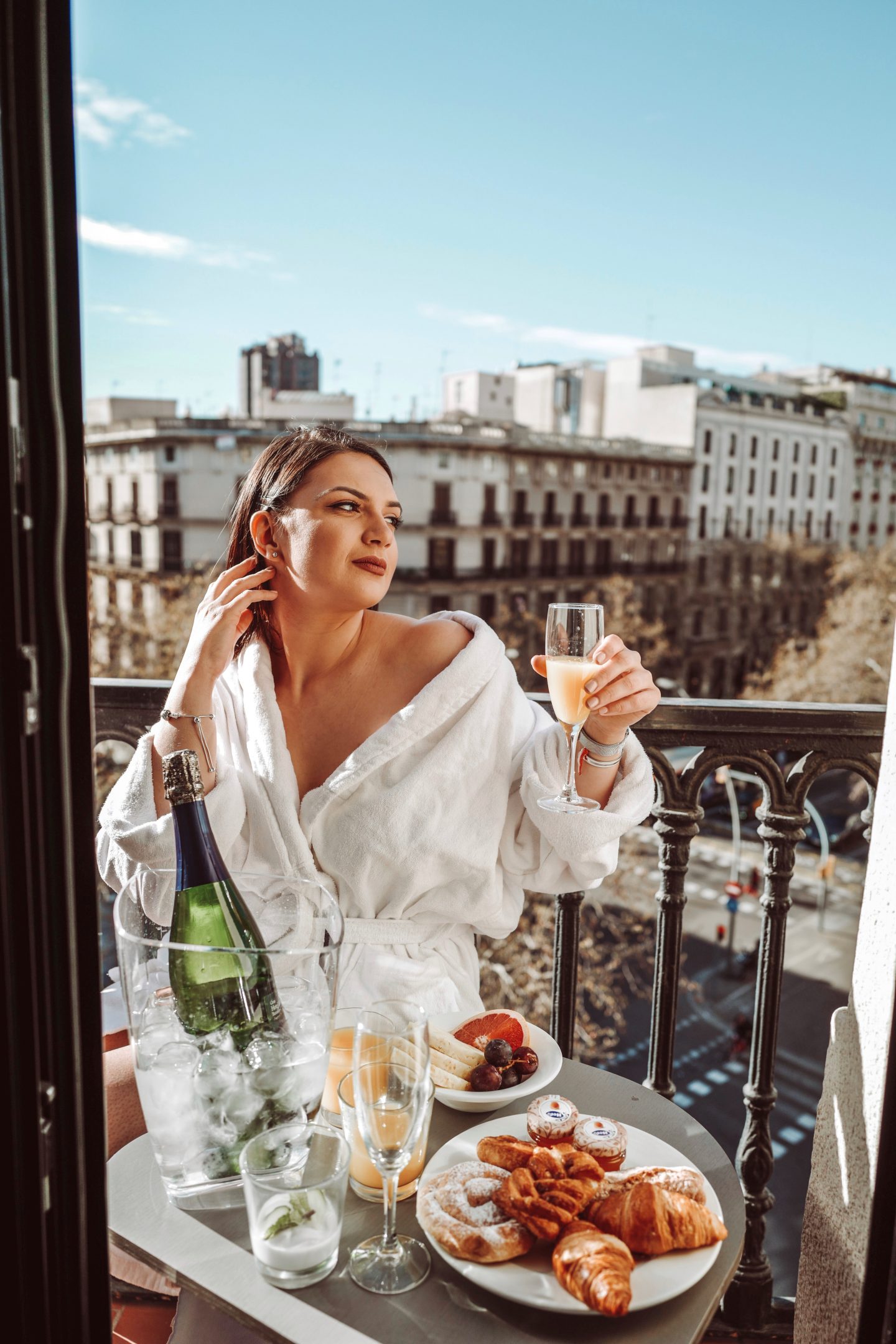 The area around the hotel has some amazing restaurants. Me and Phoebe were lucky to discover El Nacional, less than 10 minutes away. Kelsey who recently went to Barcelona, recommended this place but I had no idea it would be so close to us. It's a gorgeous venue, offering a few different types of cuisines inside. We were on a mission to get paella and we were not disappointed. The service was incredible and don't even get me started on the interior. I could've easily spent a couple of hours just taking photos of every corner there.
We were so lucky to have this place so close by to the hotel because walking back after all that food would have been a challenge if it was any further. In addition to the great area, the comfort and relaxation, the wonderful views from the 4-star superior Gran Hotel Havana, the excellent location will enable you to sightsee at your leisure.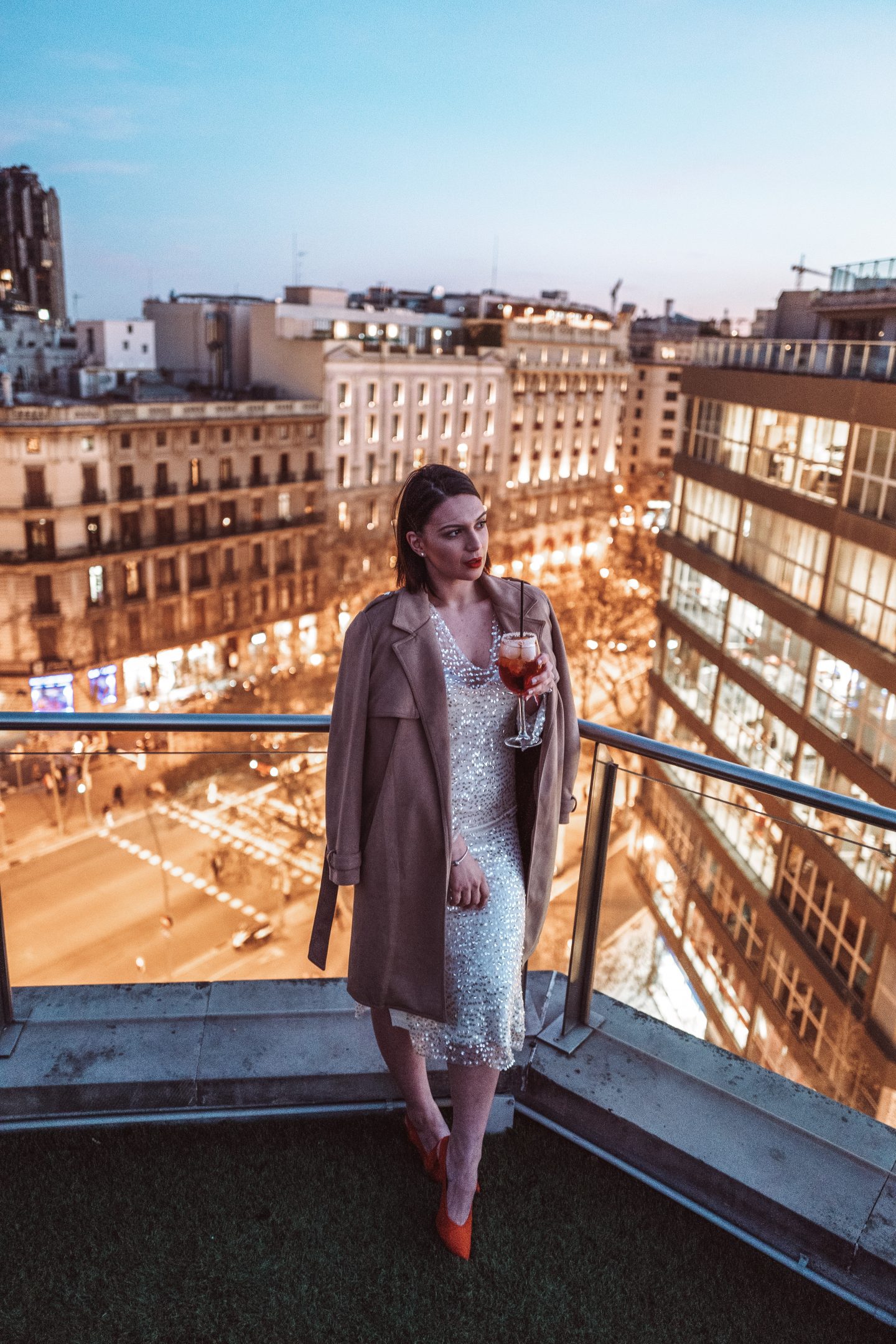 Me and Phoebe walked to places like Parque de la Ciutadella, La Sagrada Familia and Casa Vicens. We even got as far as Park Güell but that was a bit of a push! I'm not sure if I would recommend it. I personally love walking but I know not everyone does. Walking in Barcelona is very easy and fairly straightforward and so is using public transport and taxis. So whatever your preference is, there's an option for you.
The first time I stayed in Barcelona, it was in a totally different area and I feel like this had a huge impact on the overall experience. Even though we stayed in a 4* hotel with a nice pool, the two places were world apart. I'm so grateful to the Gran Hotel Havana for totally changing my perception of Barcelona and helping me see it with a fresh pair of eyes. We were so lucky to collaborate with the hotel during our stay in Barcelona. It now feels like my little home away from home and if I happen to go to Barcelona again, I'd love to stay there again and be reminder about all the great moments me and Phoebe had.