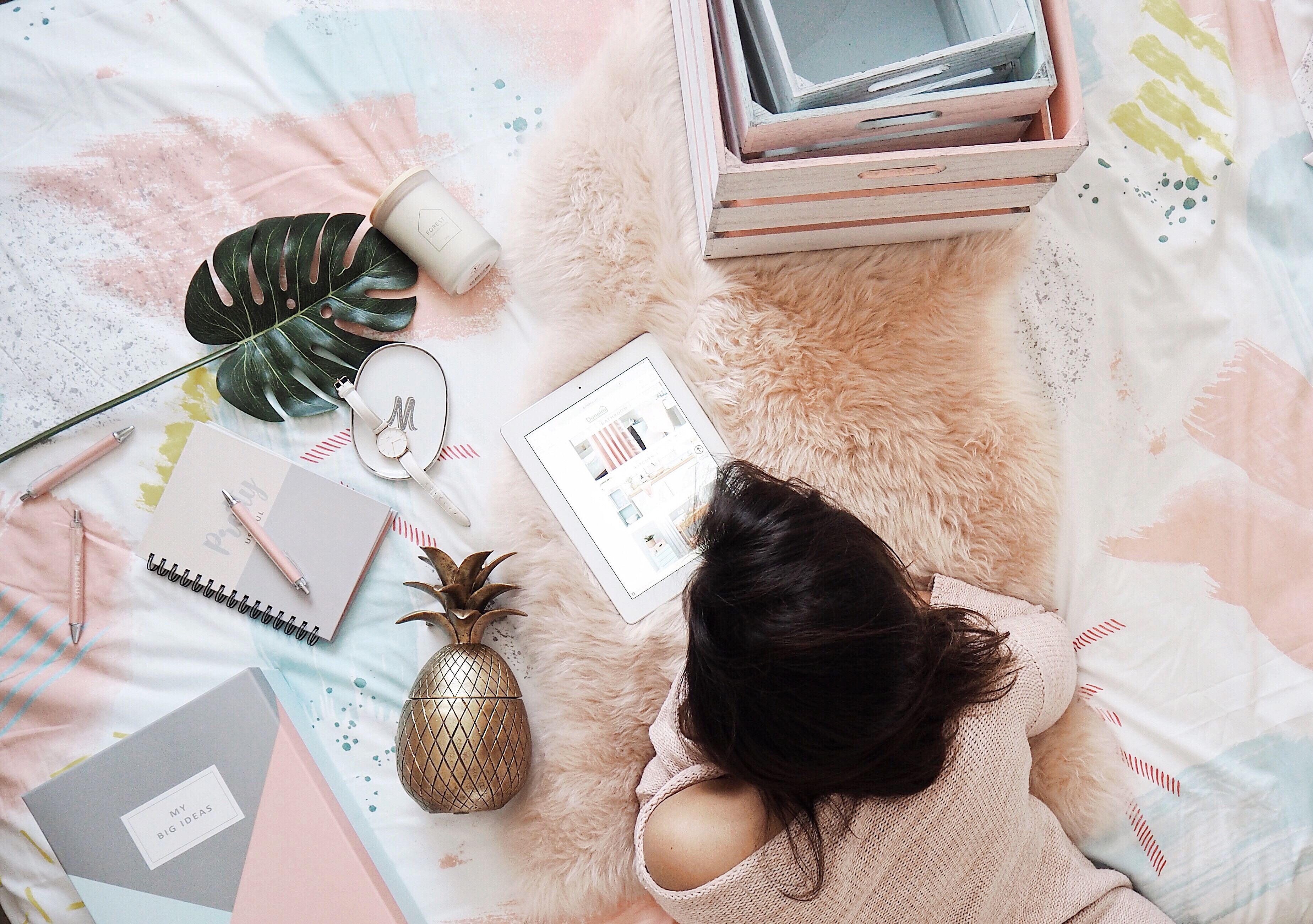 With nearly three quarters of this year under way and Halloween, Christmas and NYE fast approaching, I decided it's time to sit down and make a plan for the remaining months of 2017. That way I can make the most out of the end of what has been a rollercoaster year. And yes, you read that correctly. Christmas is on its way but don't panic just yet. Liberty have already opened their Christmas shop, so you can start planning and buying everyone's presents early to avoid the craziness of last minute shopping. Trust me, it's not worth the stress, I've been there. Anyway, I thought I'll create this post, so you know what to expect and also to remind myself what I'm planning on getting up to.
London Fashion Week
The first time I went to fashion week was in 2013 and I was still a student, so imagine the excitement. The season after, I got backstage passes and filmed all the action for my final year project at uni. Don't ask me how I did it. I literally had to email every single person involved and to hear NO about a hundred times but I got there in the end. So naturally, I relate fashion week to a lot of stress as well as excitement. At this point I'm a bit tired of running around and I'm trying to enjoy the events around fashion week as much as I can. That means mostly from the comfort of my own home but the plan is to get to the venue for a couple of shows and presentations. I'm also curious to check the designer showrooms and vlog some of the action.
Establish a blog aesthetic
I started this blog at the beginning of the year and my plan was to get as much varied content on the topics of beauty, fashion, lifestyle and travels. It has been a period of adjustment. Now that I sort of got things cracking, I feel like it's time for me to establish a brand and aesthetic for this baby blog of mine. Which isn't necessarily an easy thing. I find myself looking at other blogs and trying to go down paths that have been long established. Then I realise, this is not me. Sometimes I want things to happen the easy way like "That's going to be my logo, here's what my business cards will look like, I want to shoot with this particular photographer because I saw another blogger working with them and the photos looked great." But that's not always how things turn out. So instead of trying too hard to fit in and make myself look like this blogger or that blogger, I look at those girls who are different and I ask myself what is it about this person that I like and how can I translate it into my own vision without stealing someone's intellectual property.
Focus on quality
I'm planning to focus on the quality of work I produce rather than the quantity for two reasons. First, I want to keep my content as authentic and relatable as I possibly can. Second, I've never seen myself as one of those bloggers who post every day. Not because I have nothing to say. Trust me, there's folders and folders of work on my laptop waiting to be edited and published but there's a right moment for every single piece. Better quality content also means better photographer. I started working with Becky, who studied fashion photography and is also a wedding photographer and loves it. We shot a look on Sunday which I will publish sometime this week and you'll be seeing more of her work on the blog in the near future. You can also check her Facebook in the meantime.
Travel
I feel like I didn't do enough travelling this year even though I've been to a few places. I wanted to explore a more exotic destination so we're currently looking at the options and hopefully I'll have some sort of idea in the next couple of weeks. If that doesn't happen by the end of this year, there's plenty of nice places in Europe that I still haven't visited. If you want to recommend a place that is still warm in October and is within a 3-4 hour flight from the UK, you're more than welcome. There's a post coming soon on how to save on travelling so you can either travel more or have more spending money when you're on a trip. Stay tuned!
Making my room cosy for the new season
In preparation for the season ahead, I decided to give my room a little makeover. As you probably know already, pink is my favourite colour. A little pink can go a loooong way – it brightens up a space, it's uplifting and it's super calming, which is ideal for a bedroom. There is still some bits and pieces that I need to add, so this will be work in progress for the next month or so. Whilst I was shopping and redecorating my room, I stumbled upon items that I didn't necessarily need until I saw them. Examples include this pink faux fur rug which is incredibly soft and this pineapple that I'm just obsessed with. If you too are looking to give your room an update, I've linked some options below so you can have a browse and fall in love. Don't say I didn't warn you.
SHOP THE POST